When:
November 5, 2023 @ 1:45 pm – November 11, 2023 @ 2:45 pm
2023-11-05T13:45:00+07:00
2023-11-11T14:45:00+07:00
Where:
Sanctuary on Wandoor Beach

Contact:
Sophia French
+91 98200 45927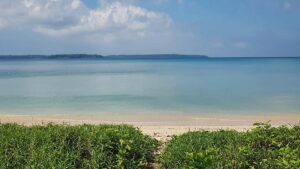 ASHTANGA YOGA SANCTUARY RETREAT – ANDAMAN ISLANDS
5 – 11 NOVEMBER 2023
---
This exclusive, private retreat is only open to 4 participants.
We're thrilled to host this very special yoga retreat in India's Andaman Islands with Certified Ashtanga Teacher, Laruga Glaser. The Andamans are known for pristine beaches, abundant marine life and gorgeous tropical flora. Just a 2.5 hour flight from Bangalore, these islands are a hidden gem that we're excited to share and discover with you. From waking up to bird songs and falling asleep to the soft murmur of the sea, every moment spent here will relax and rejuvenate you. We can't think of a better place to practise yoga and move our minds profoundly towards silence.
The retreat will be held at Sanctuary on Wandoor beach — the property was designed for natural luxury. Each cottage has a distinct look, style and vibe. Spread across a two-acre hill, Sanctuary is surrounded by lush tropical greenery and is a minute away from Wandoor beach.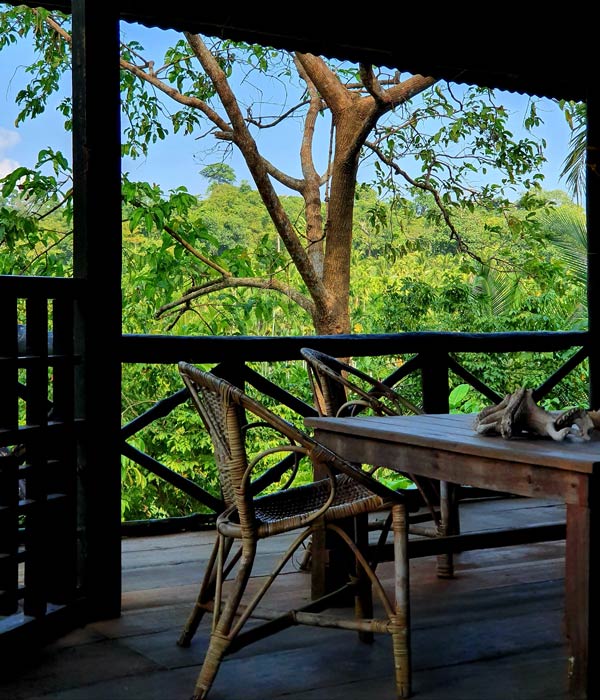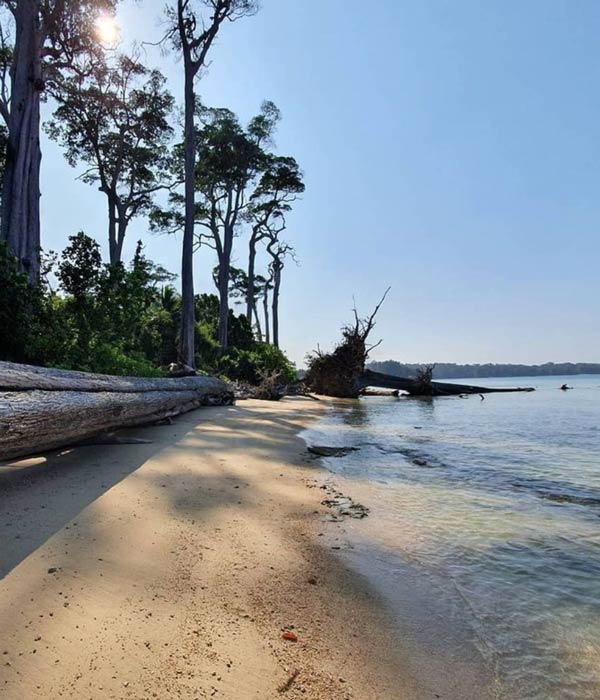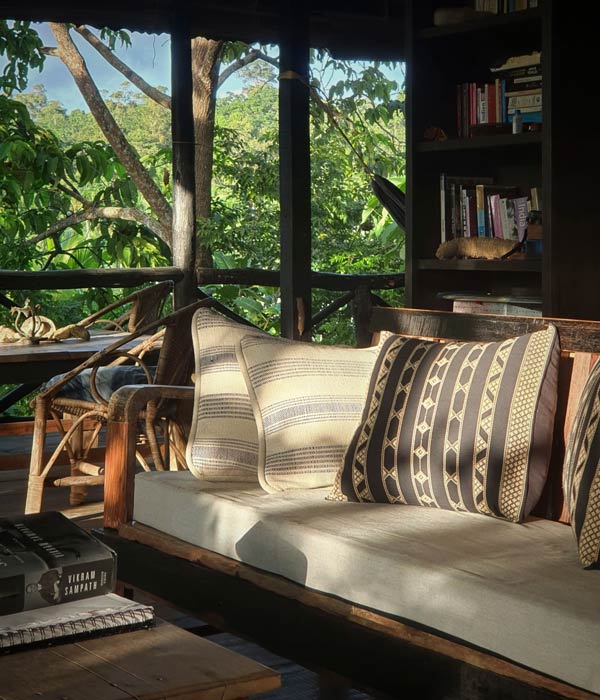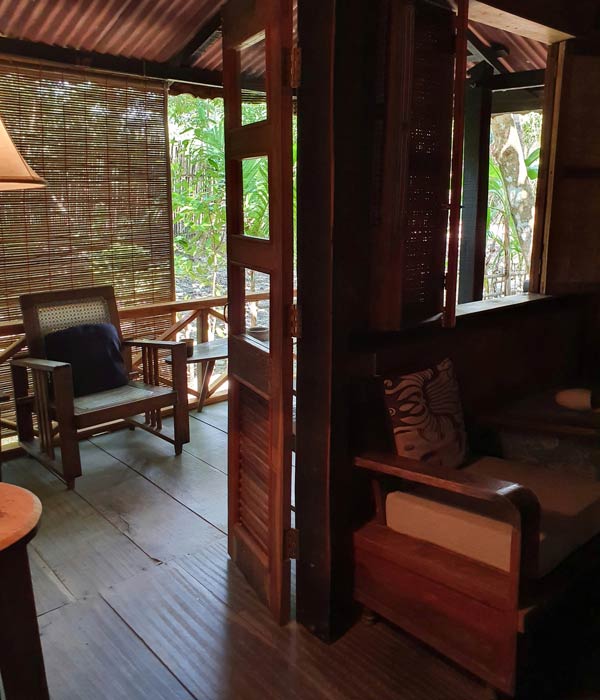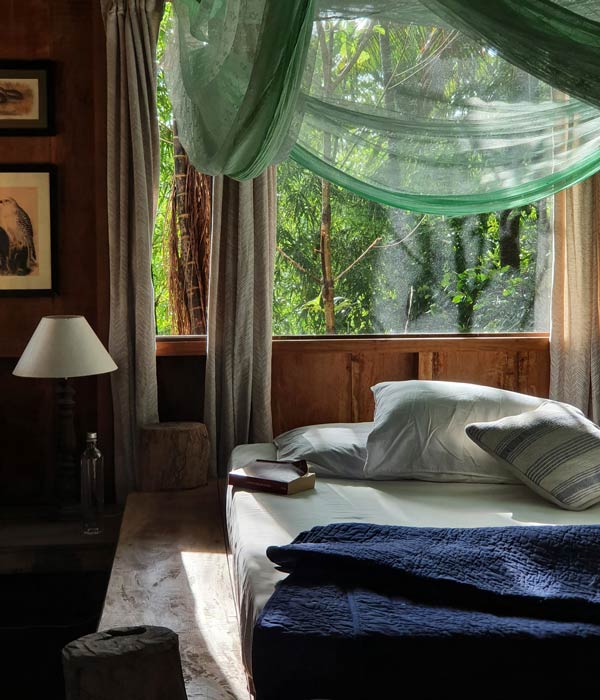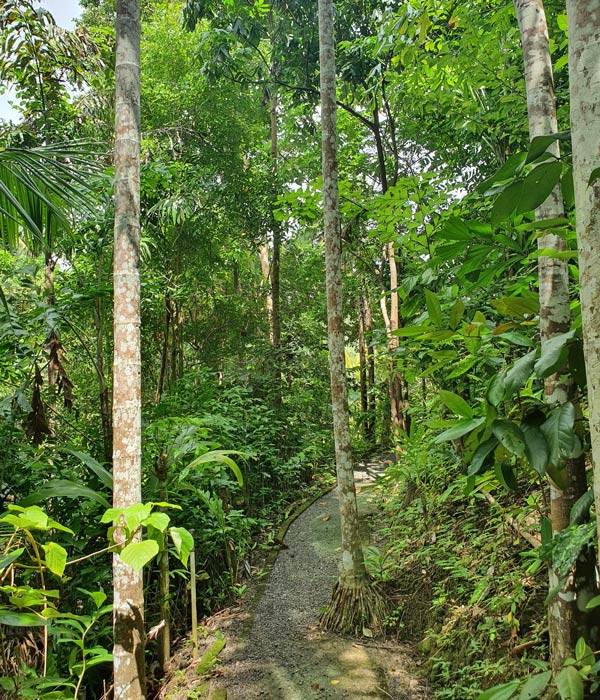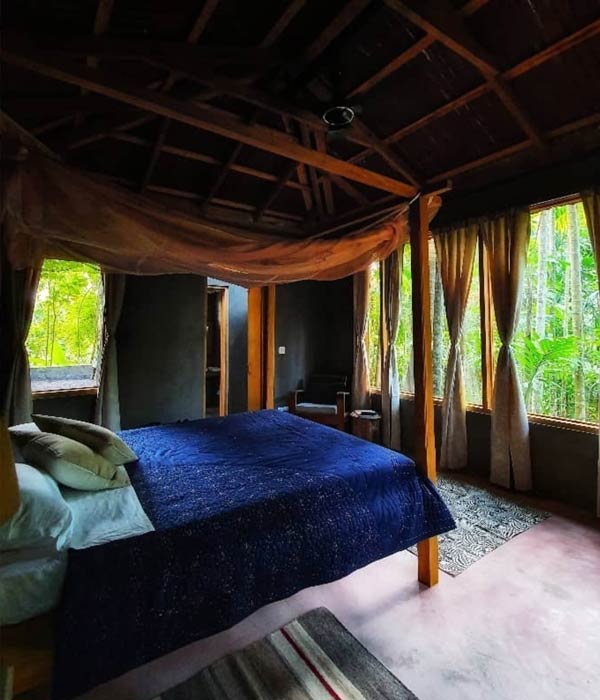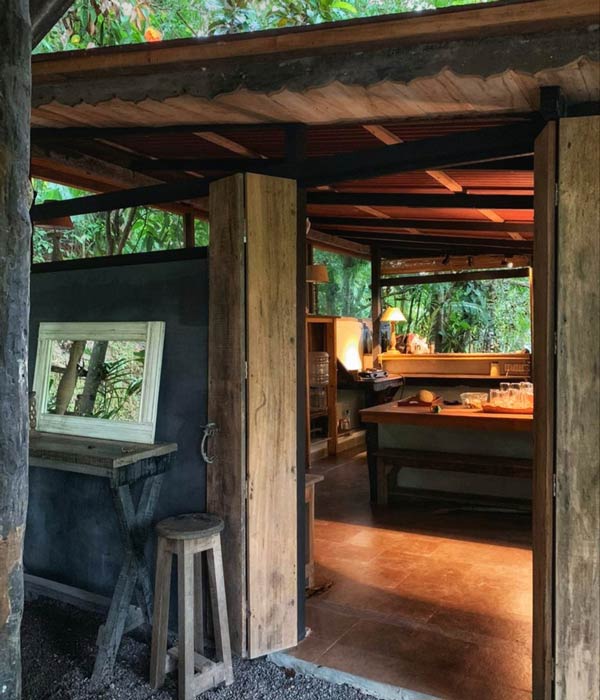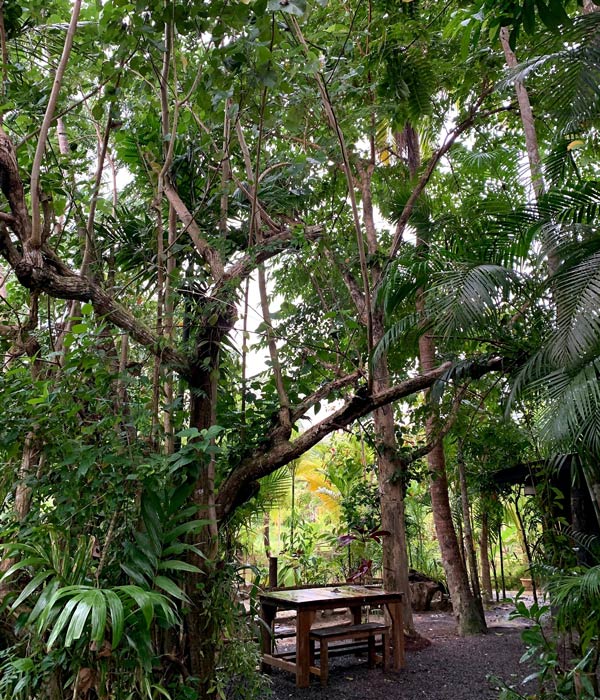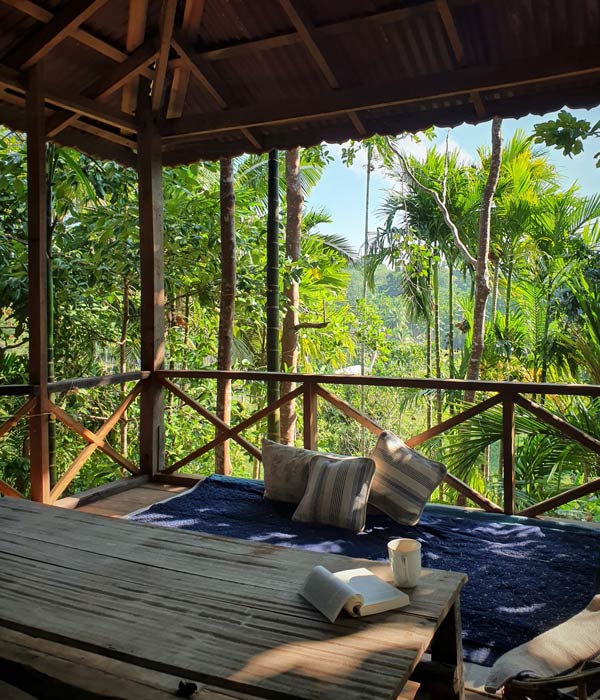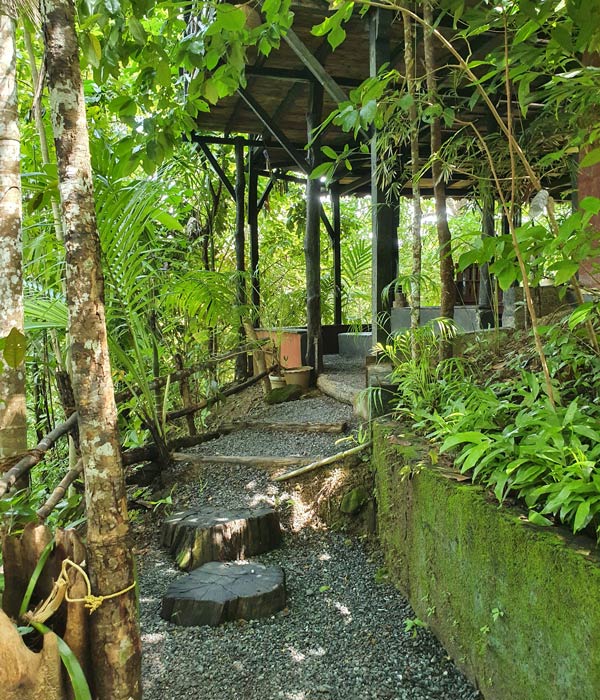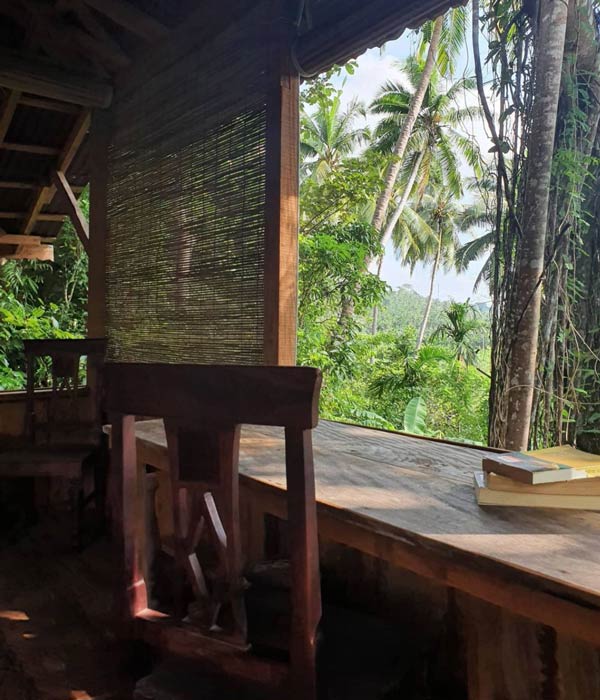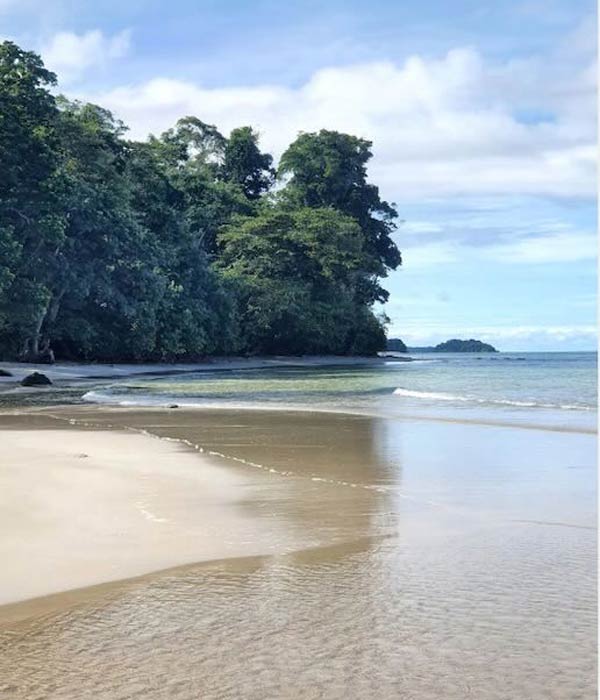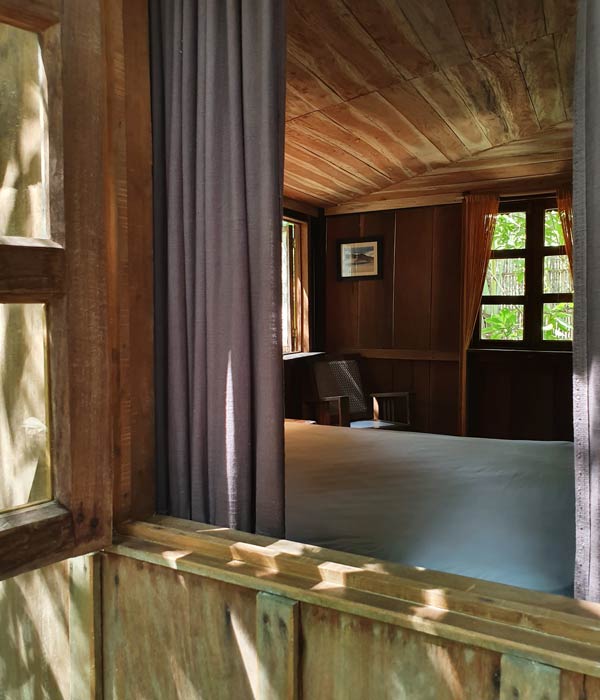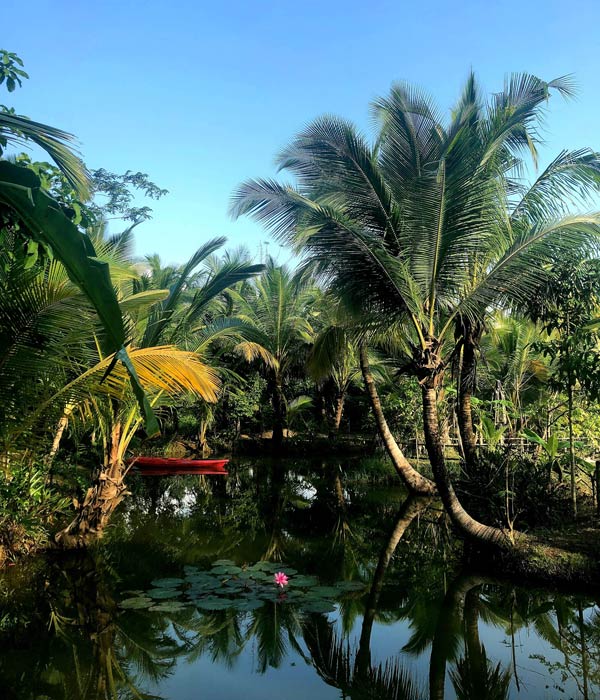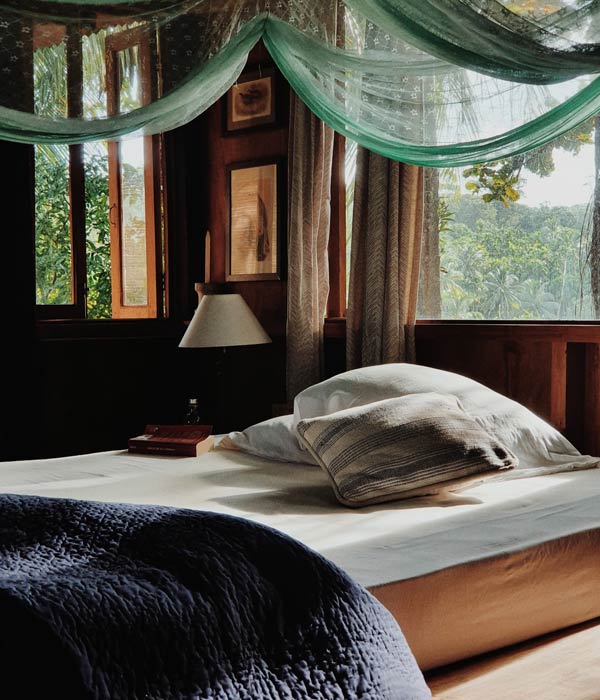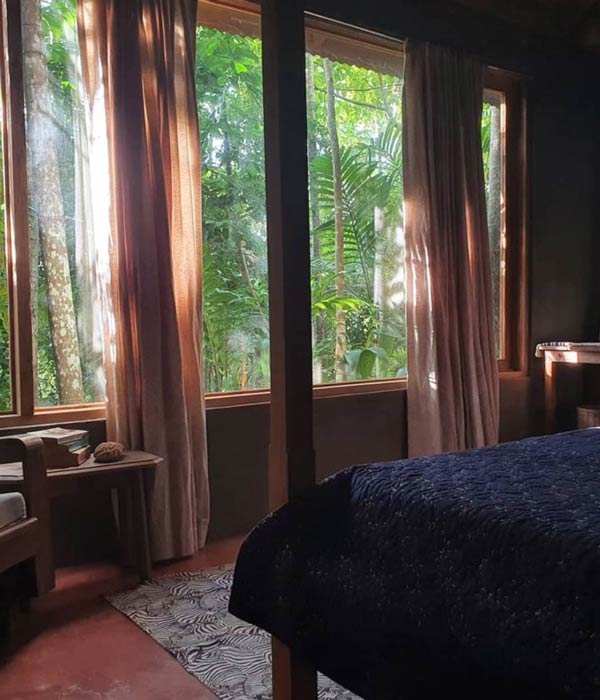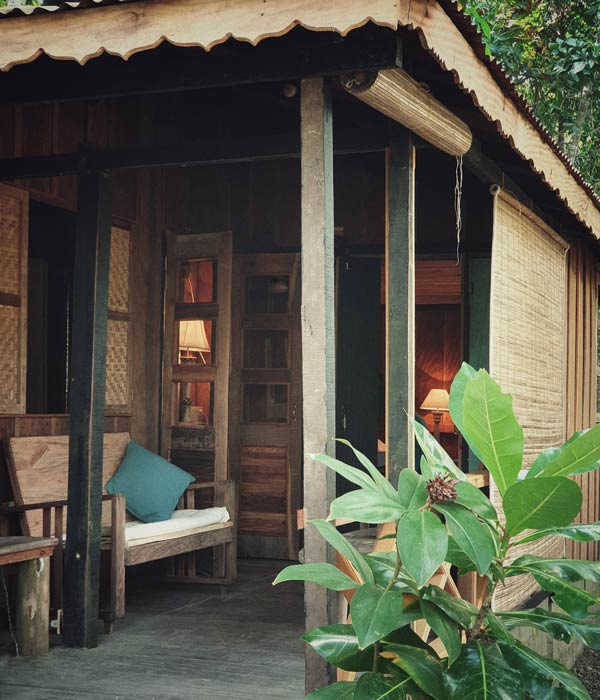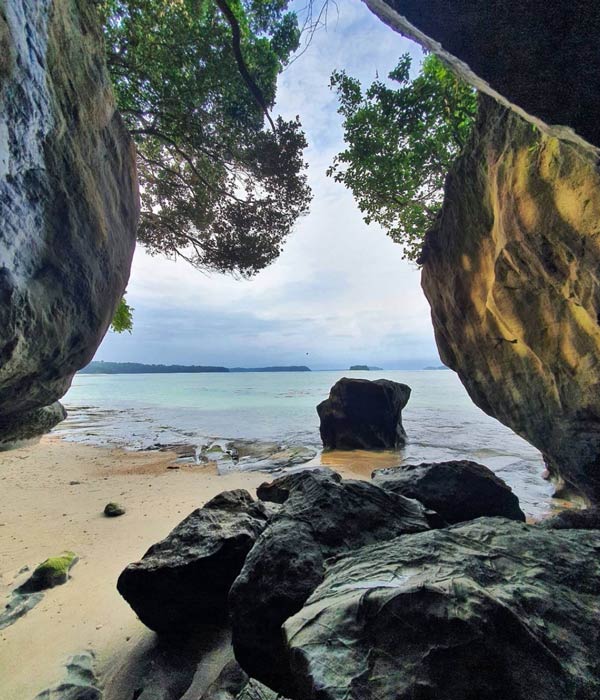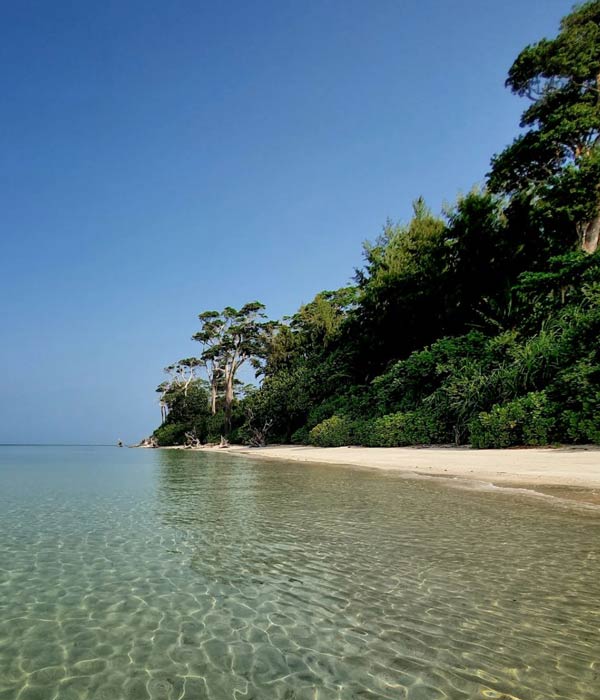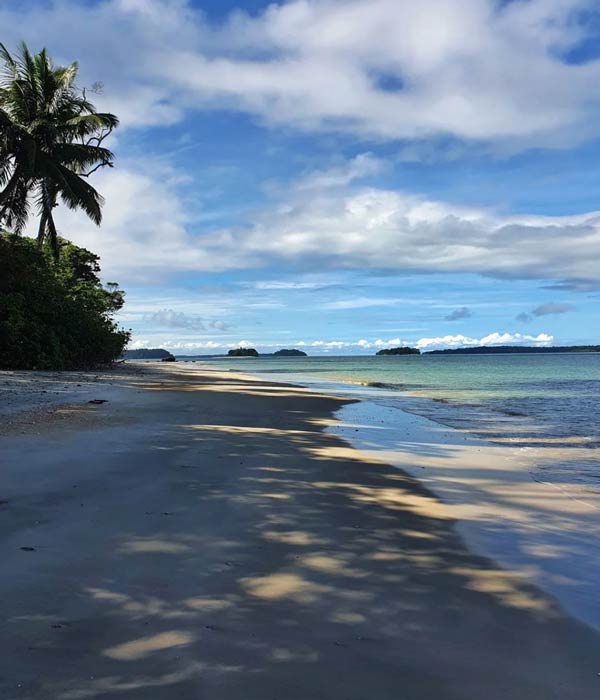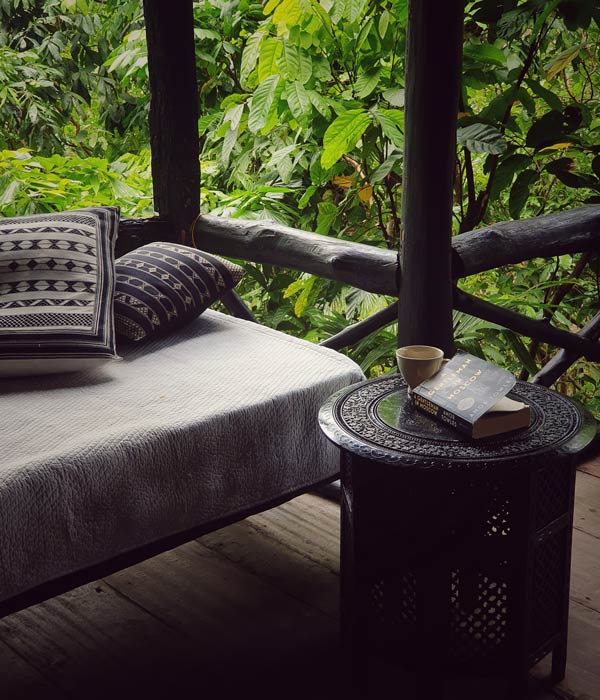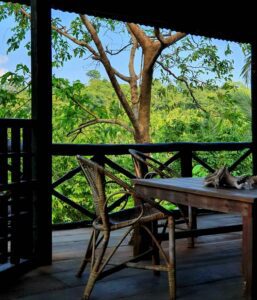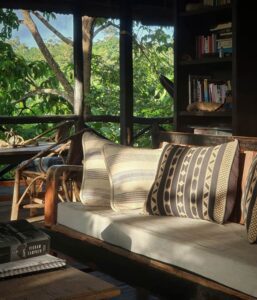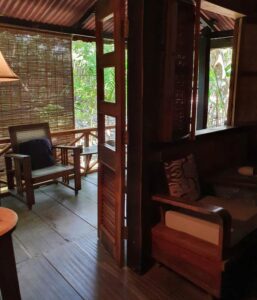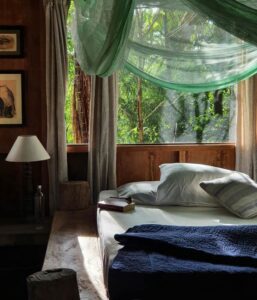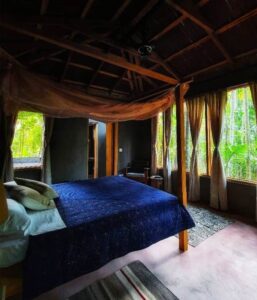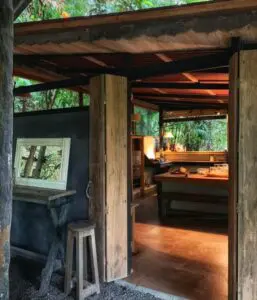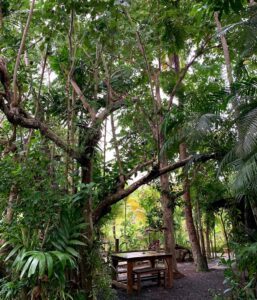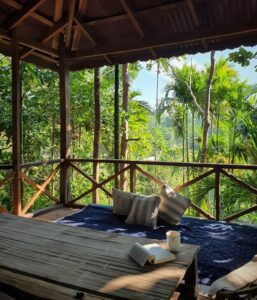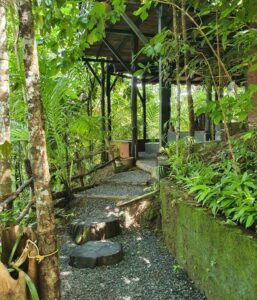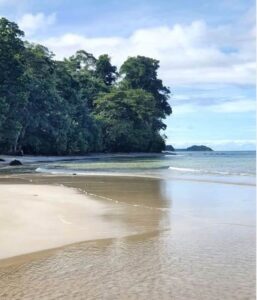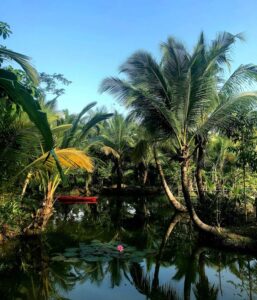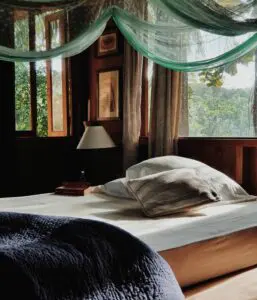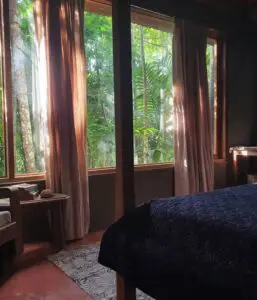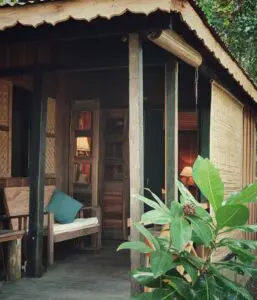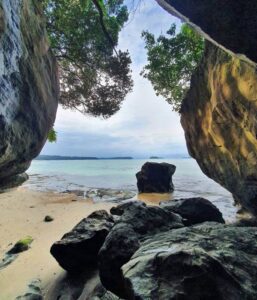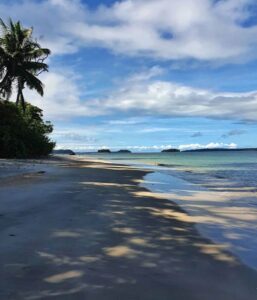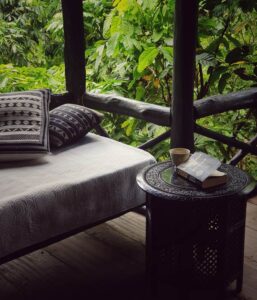 6:00 am Wake up
6:30 – 8:30 Ashtanga Yoga (with Laruga)
9:00 – 10:00 Breakfast
10:00 – 11:00 Free time
11:00 – 12:00 One-on-one with Laruga.
(This time can be used to talk to Laruga about your asana practice in case you have any issues or need assistance with specific postures, etc. You can consult with her about any topic you wish to speak about and each student will get one-on-one time with Laruga)
12:00 – 13:00 Free time
13:00 – 14:00 Lunch
14:00 – 15:00 Talk on Indian philosophy
15:00 – 16:30 Free time
16:30 – 17:00 Tea/coffee/juice
17:00 – 18:30 Free time
18:30 – 19:30 pm Dinner
19:30 – 21:00 Free time
21:00 Lights out
All meals will be vegetarian and will be made using seasonal produce that's available on the island. Please inform us in advance if you have any dietary restrictions or allergies. We will host a barbeque on the last evening so you can try the local seafood delicacies….The last dinner will have vegetarian and non-vegetarian food.
The Andaman and Nicobar Islands are an Indian archipelago of over 500 islands of which roughly 30 are inhabited. Its tropical rainforests have over 2,200 varieties of plants and its beaches open into a sea filled with every shade of blue. The islands are India's premier destination for snorkelling and scuba diving — expect to spot sting rays, dolphins, sea turtles and if you're lucky, a dugong (sea cow).
HIGHLIGHTS OF THE RETREAT
Day Trip to Havelock and Munda Pahad
Luxurious turquoise outlined with emerald and indigo — Radhanagar beach on Havelock is among the most beautiful on the islands. We planned a day trip to these scenic shores but the Andamans aren't just about beaches. We will also take you on a trek to Munda Pahad, it's an enchanting trail covered with kisses from fallen leaves and dense, forested walkways that promise sunshine and panoramic sea views at the summit.
Cottage 1: Rate per person US $ 1,800
Cottage 2: Rate per person US $ 2,500
Cottage 3: Rate per person US $ 2,500
Cottage 4: Rate per person US $ 1,800
Cottages 1, 2 and 3 come with double beds so if a couple would like to join the retreat, the rate for a couple is US $ 3,000 for cottage 2 and 3, and US $ 2,300 for cottage 1).
The rate includes all yoga and philosophy classes, food (at Sanctuary), accommodation, excursions to Havelock and Munda Pahad and airport transfers.
The rate does not include any water activity like scuba diving, snorkelling, or sightseeing that participants might want to pursue while on the islands.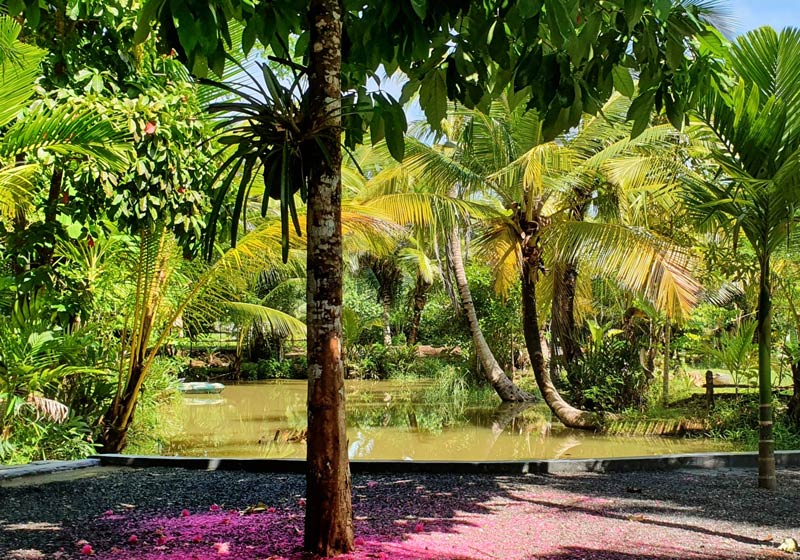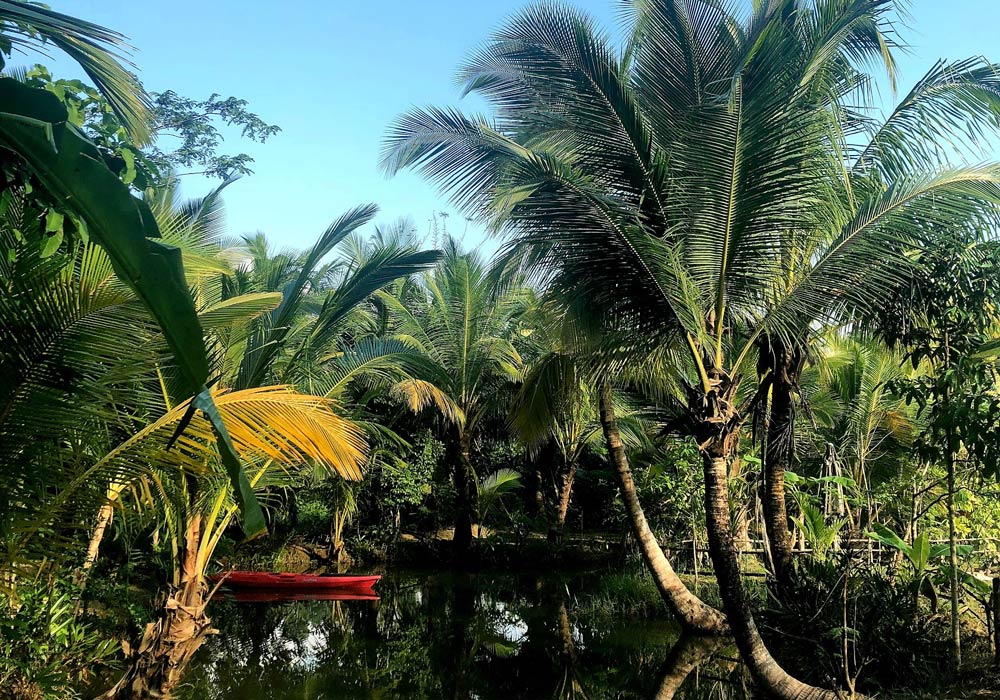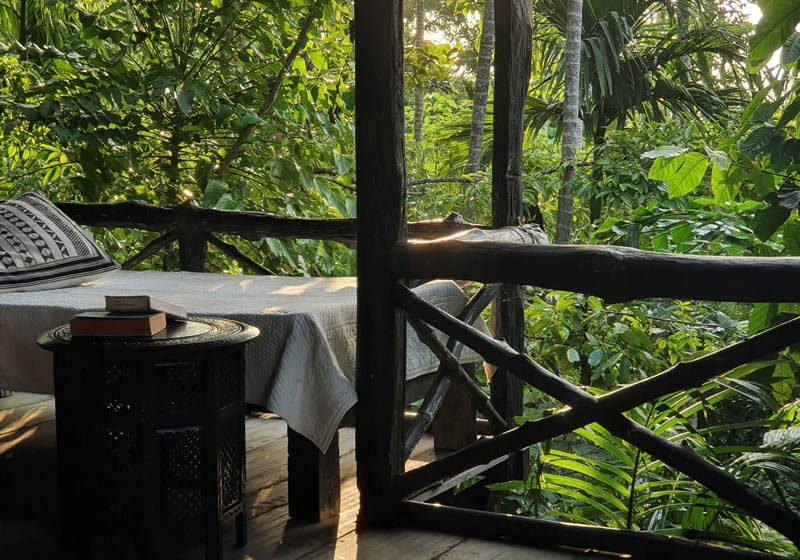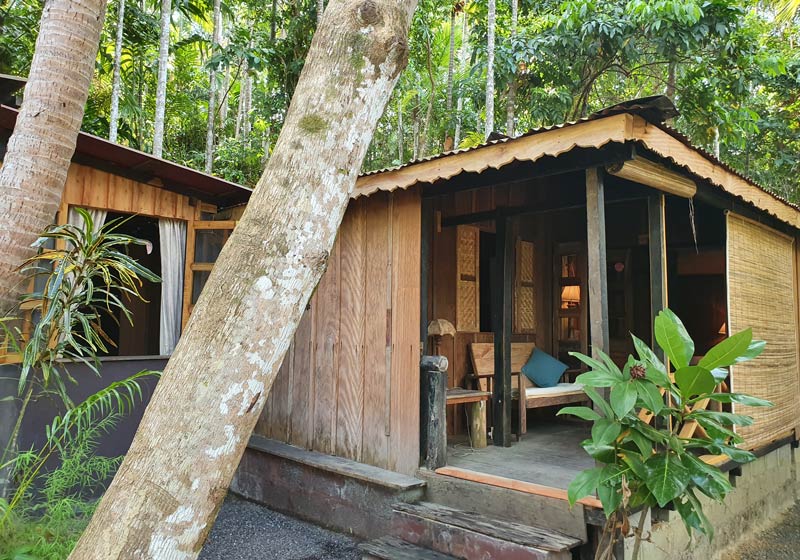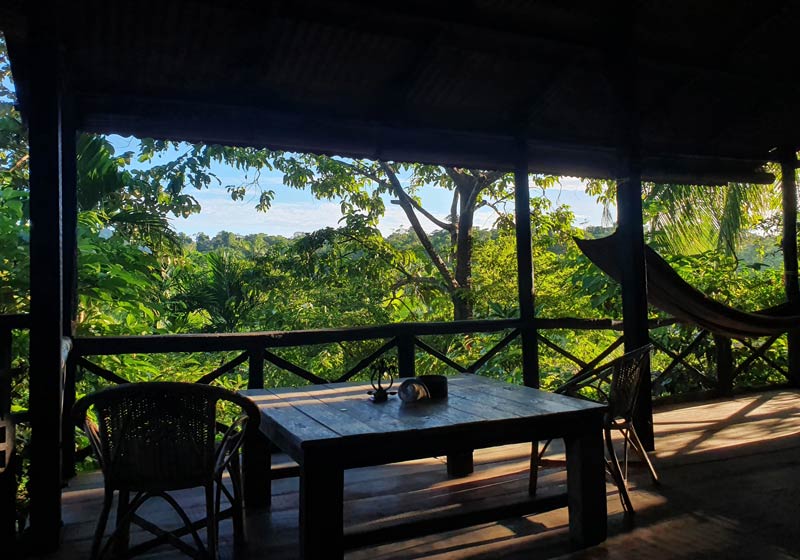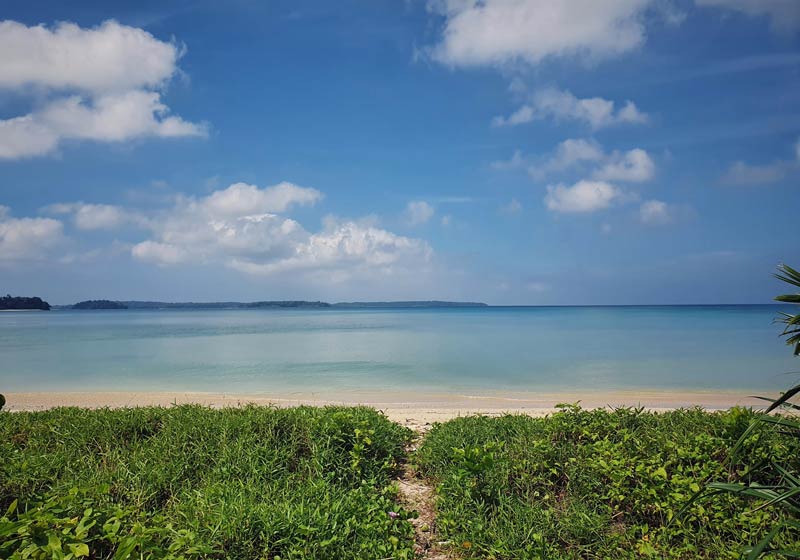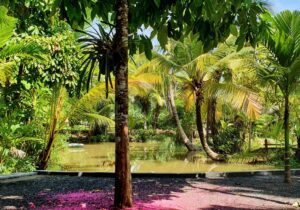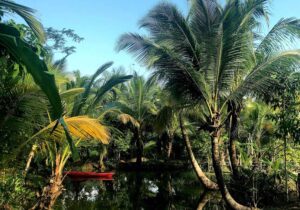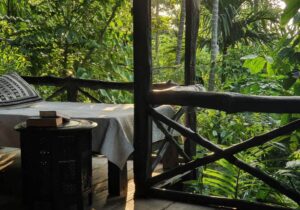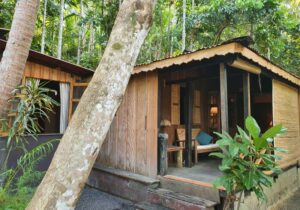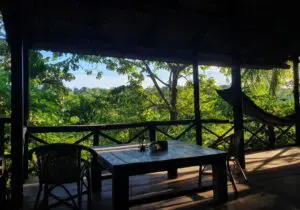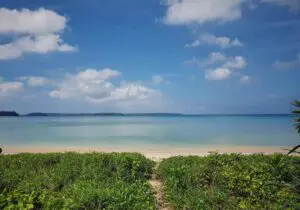 Please make the full payment for the retreat within a week of confirming your participation by email. If you cancel before 30th April, we will refund 50% of the payment. There will be no refunds after 30th April.  If for any reason the retreat is cancelled by us, we will send all participants a full refund. No refund will be issued if you arrive for the retreat and decide to leave early for any reason.
To book and for further information, please email [email protected]
To know more about Sanctuary, visit @andamansanctuary
If you're travelling from outside India, try to book a flight that gets you to the Kempegowda International Airport in Bangalore, and then from Bangalore, you can get a flight to Port Blair Airport in the Andamans. The flight duration from Bangalore to Port Blair is 2.5 hours. Our taxis will pick you up from the airport and bring you to Sanctuary (30 minutes drive from Port Blair airport). We will also drop all participants to Port Blair airport after the retreat on 11th November.
Flights to Port Blair are also available from Delhi, Mumbai, Goa and Chennai, but Bangalore will be most convenient in terms of travel time.
Foreign nationals will require a valid tourist visa to India.
Please carry your vaccination certificates if you've been fully vaccinated (double vaccinated). Fully vaccinated individuals do not require a RT-PCR negative test. You will only need to carry your vaccination certificate. If you are not fully vaccinated or partially vaccinated, you will require a RT-PCR negative test report that has been taken 48 hours prior to commencement of journey from the origin airport, and you will be tested upon arrival at Port Blair.
For More Information
and Booking