When:
October 1, 2023 @ 1:45 pm – October 8, 2023 @ 2:45 pm
2023-10-01T13:45:00+02:00
2023-10-08T14:45:00+02:00
Contact:
Bliss Villas
+385 91 600 0227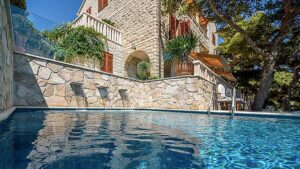 ASHTANGA YOGA RETREAT – BRAČ ISLAND, CROATIA
1 – 8 October 2023
---
Dive into the heart and soul of Ashtanga yoga under the inspiring guidance of Laruga Glaser. A week to deepen yoga practice immersed in Mediterranean nature will maximise and harness all your potential.
THE WEEK
We will explore Ashtanga Primary Series practice and method during the morning Mysore class and in-depth learning in the afternoon. Your already intensive yoga programme can add up activities like hiking, walking or biking, and sea sports. We will also have a masseur available on spot.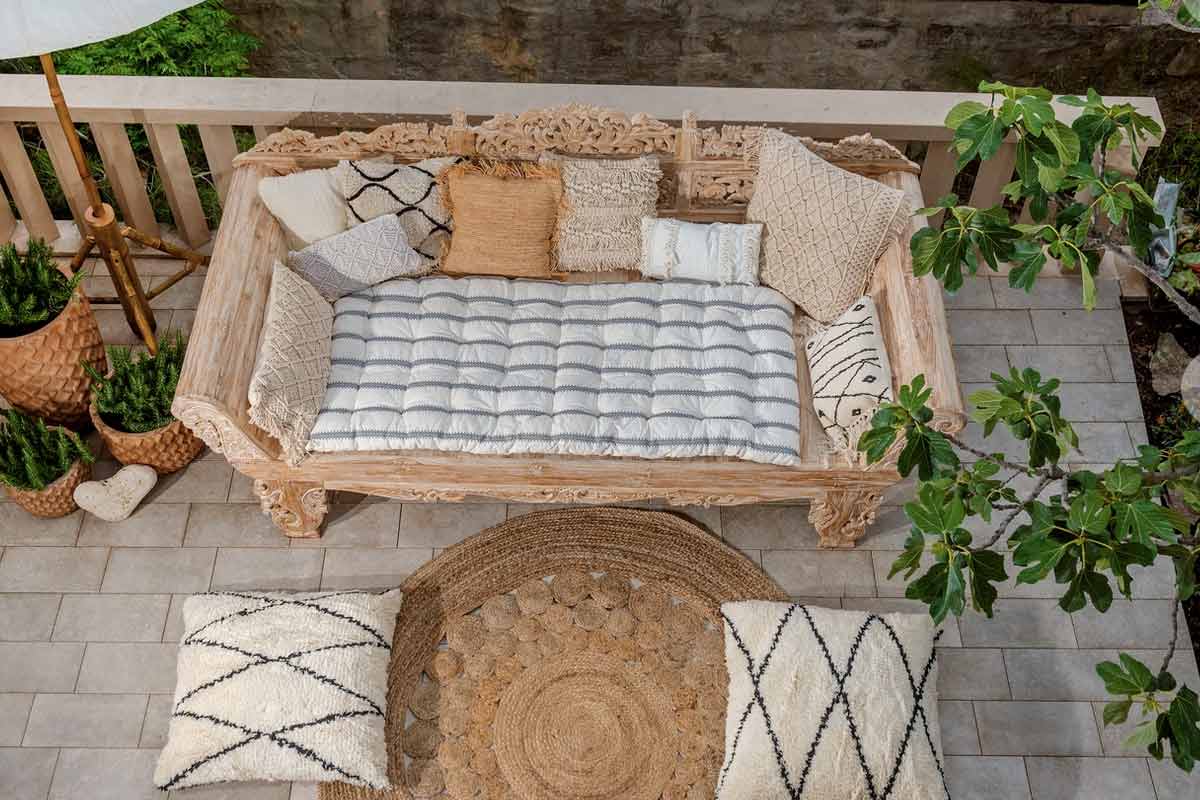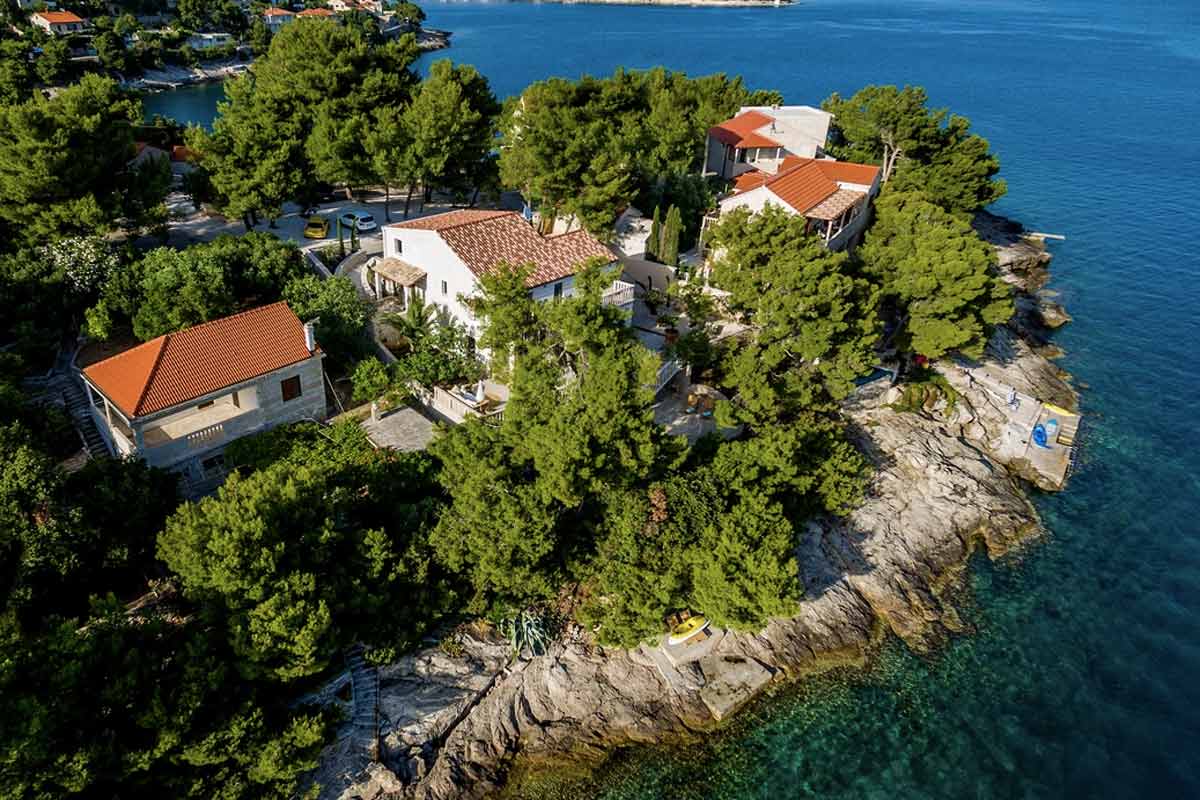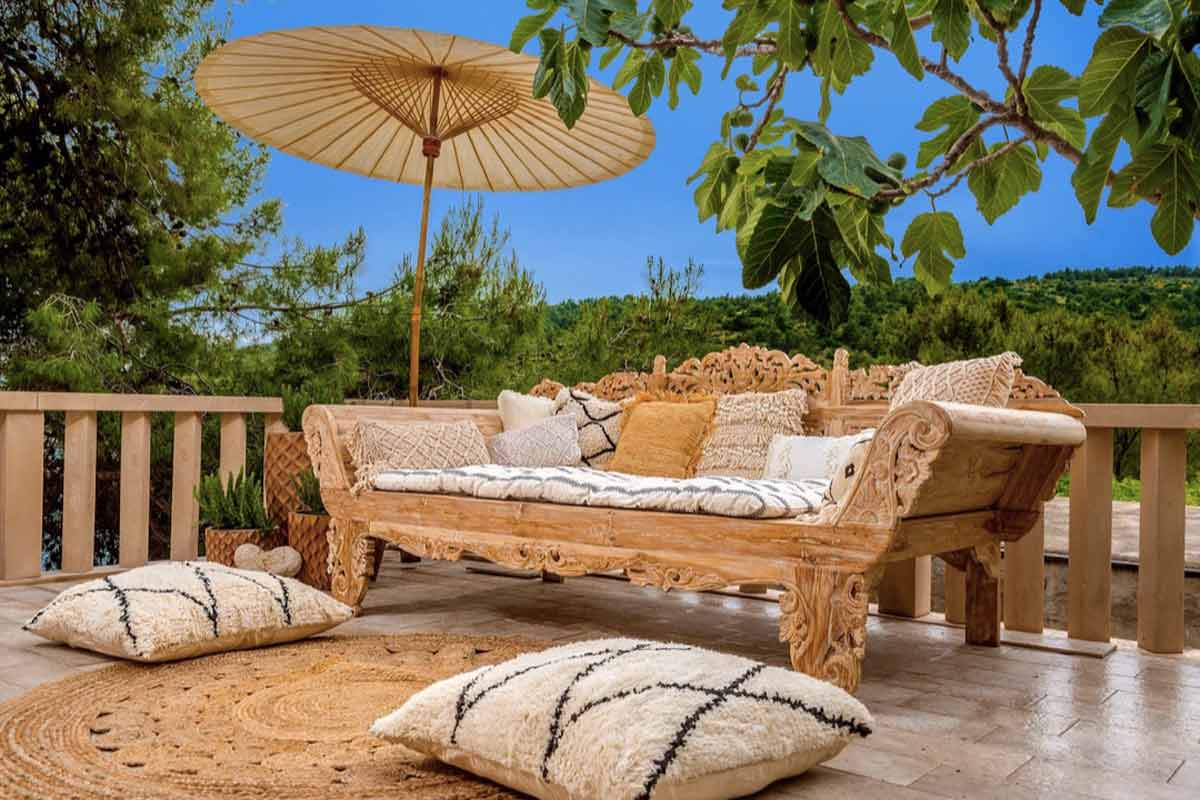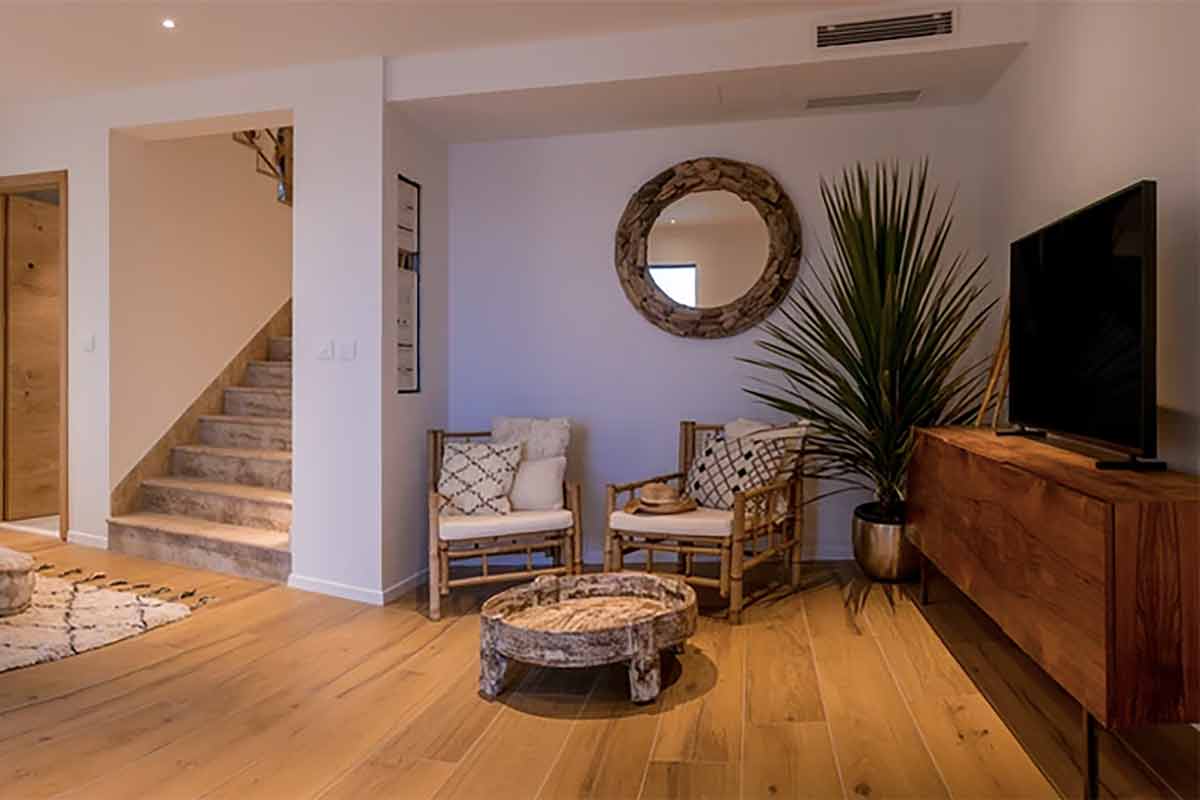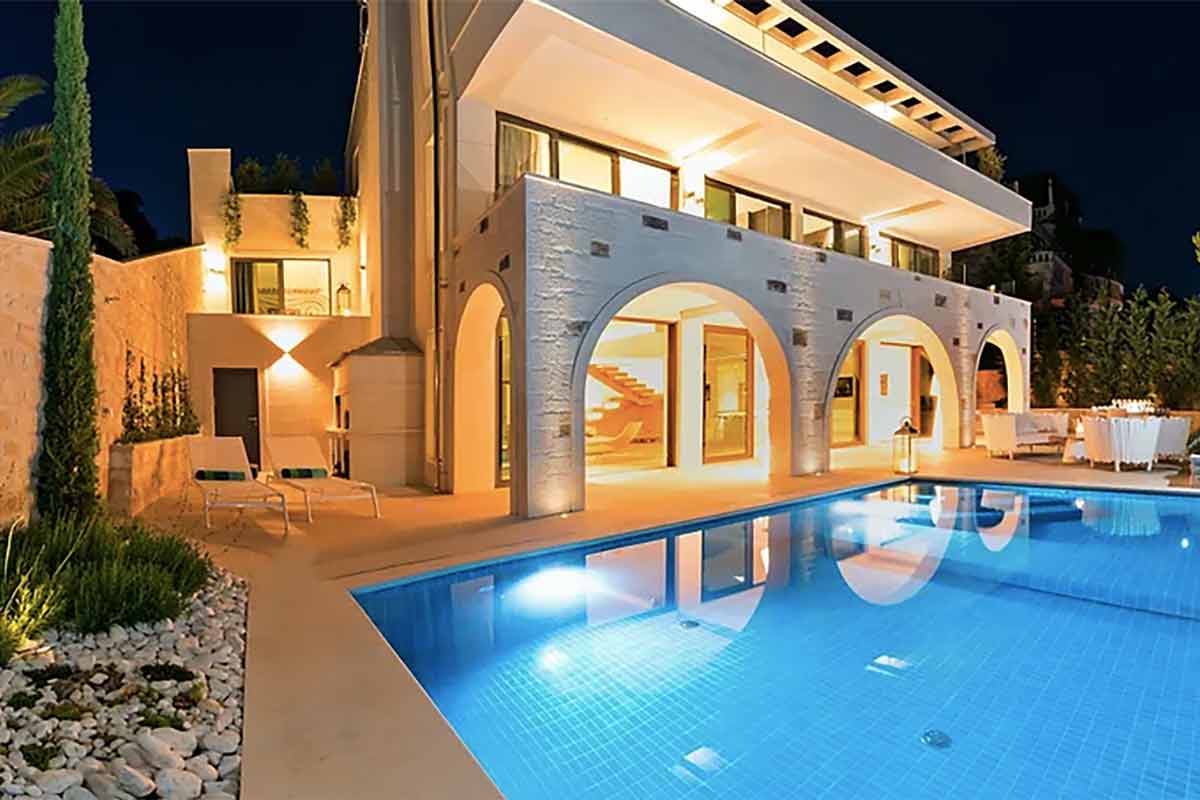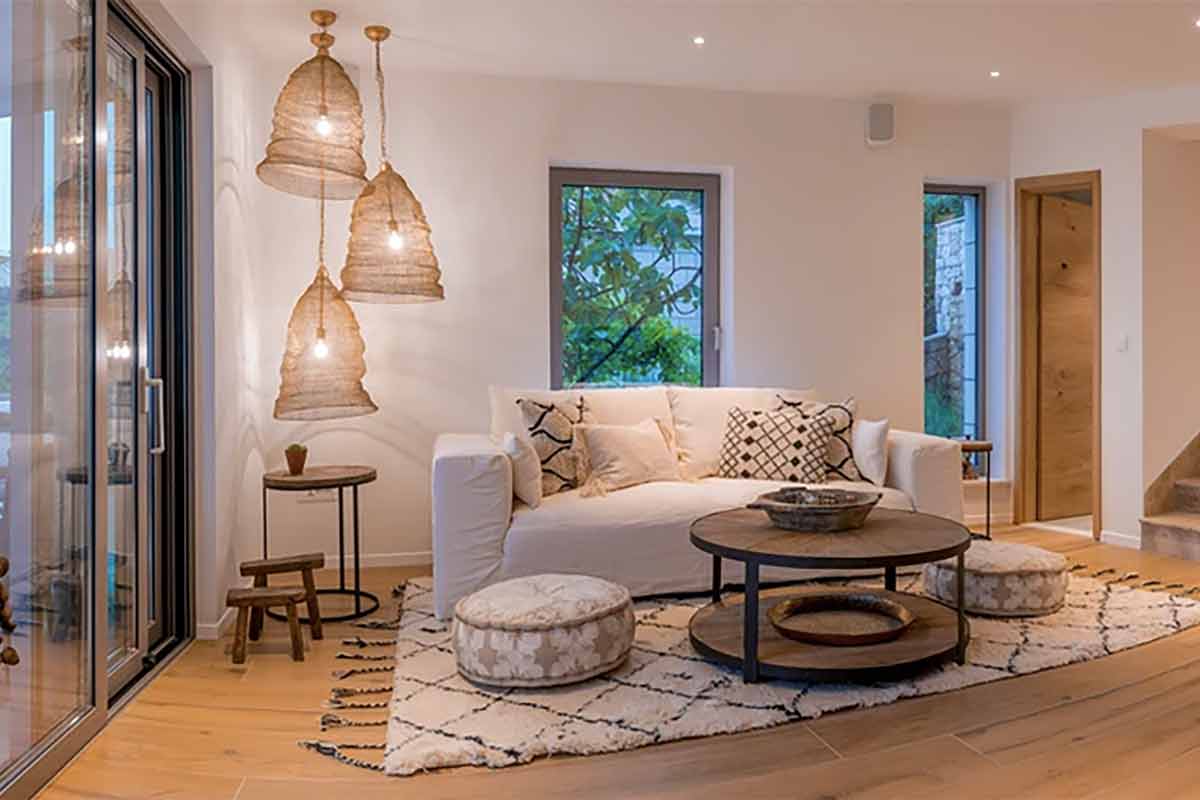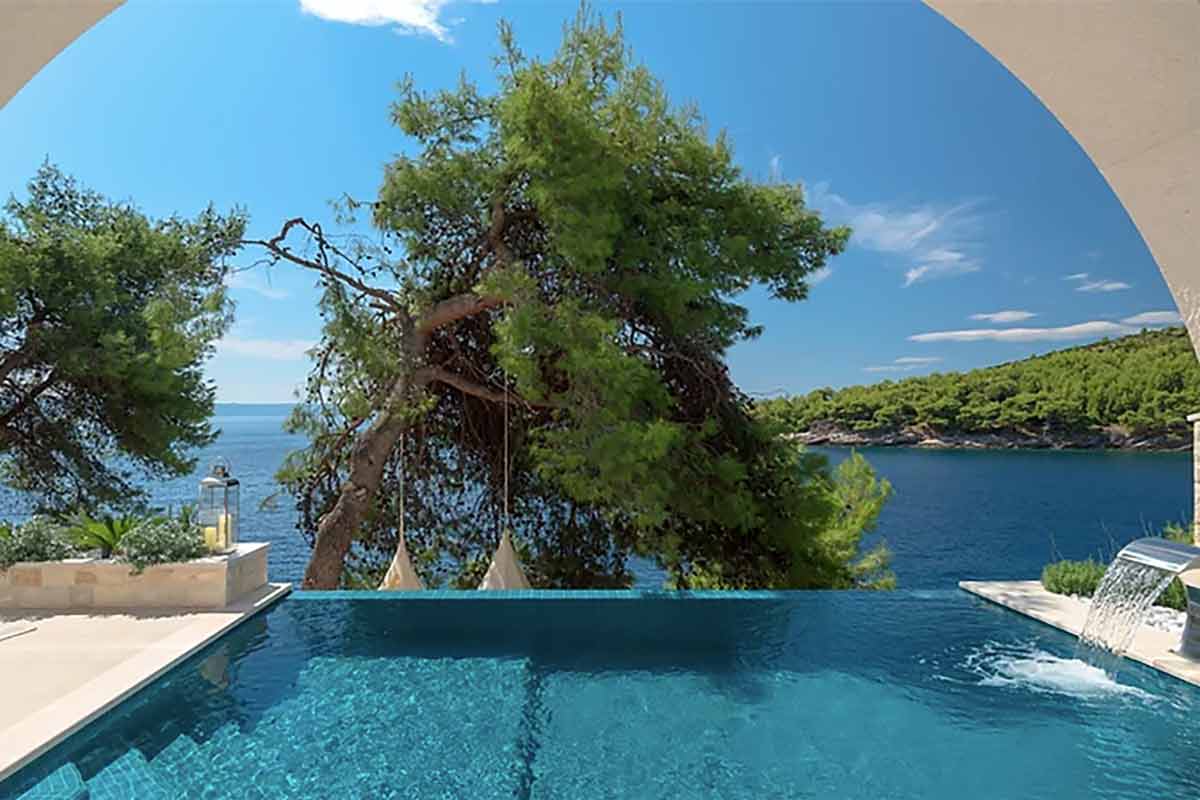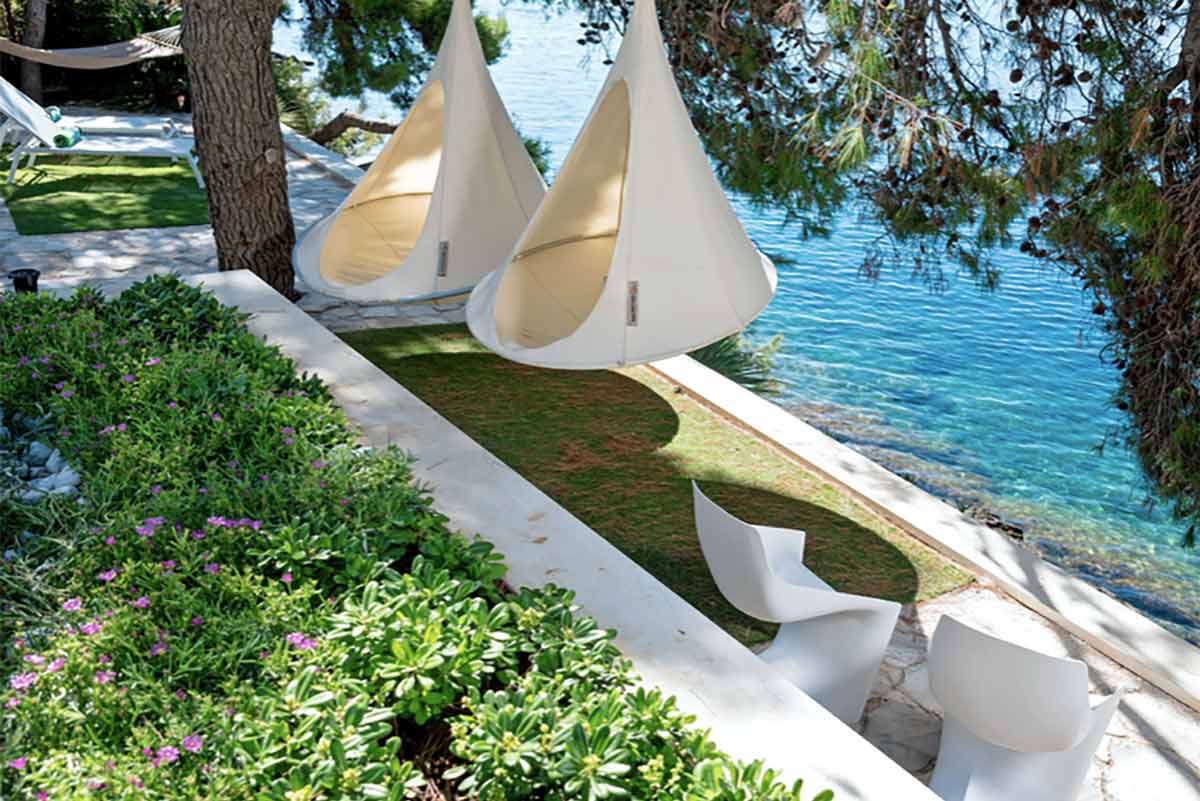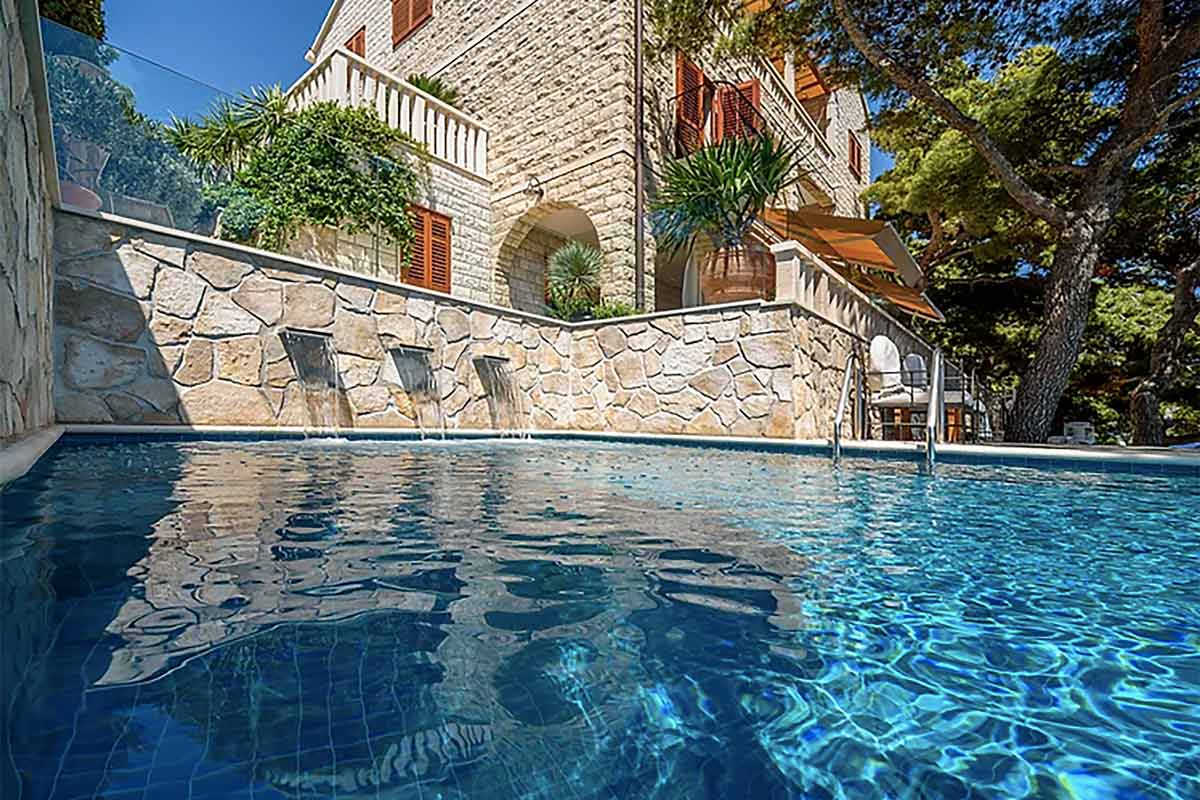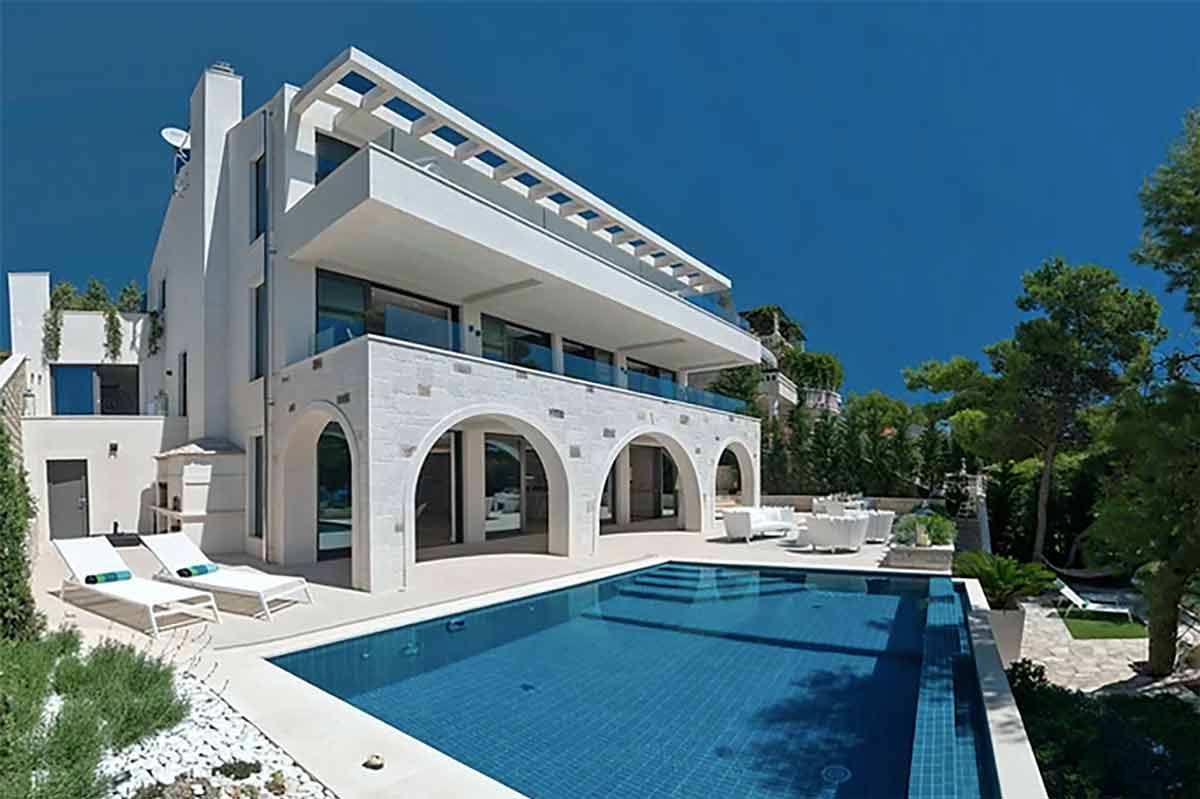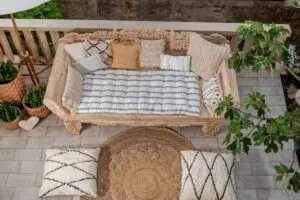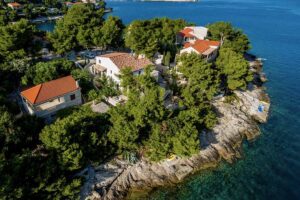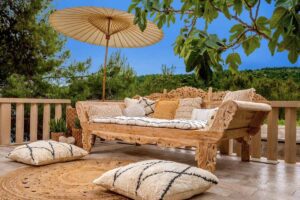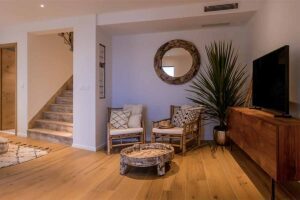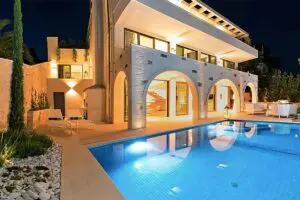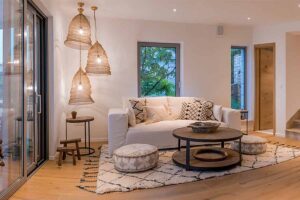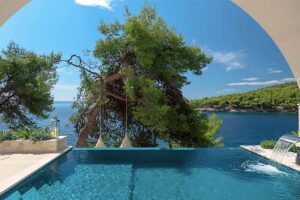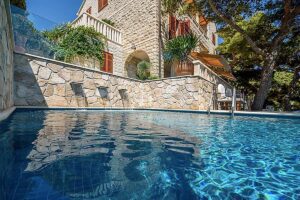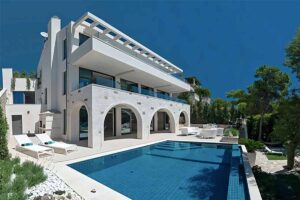 We will start our day with Mysore session alternated with Led Primary on designated days. Each morning will be dedicated to Mysore practice based on the traditional method of Ashtanga Yoga and Led Primary on designated days. All guests will be self-led under watchful guidance and supportive instruction on Laruga.
The late afternoon workshops will be focused on all aspects of the Ashtanga Yoga methodology, including practical techniques and philosophical wisdom regarding integrating yoga principles into daily life.
We want you to feel as if you're on holiday with the healing practice.
As you will soon discover, these intimate bay houses are comfy and ideal for self-care and learning, enjoying, relaxing socializing and sharing. Brač island is rich in turquoise bays with stunning beaches, local organic produce and gastronomy.
Draft schedule. Final schedule will be soon published.
SUNDAY October 1
15:00 – Check-in
18:00 – Welcome Meeting/Dinner
MONDAY October 2
8:00 – 10:00 – Led Primary Practice
10:00 – 12:00 – Breakfast
12:00 – 16:00 – beach and decompress
16:00-18:30 Workshops: Patanjali 'Eight limbs of yoga' and the basic of ashtanga method
18:30 – 19:30 – Dinner
TUESDAY October 3
8:00 – 10:00 – Morning Mysore Practice
10:00 – 11:00 – Breakfast
11:00 – 16:00 – Free Time / activities
16:00 – 18:30 – Theme: Yoga is Stilling the Mind Workshop: The Art of Ashtanga Yoga
18:30 – 19:30 – Dinner
WEDNESDAY October 4
8:00 – 10:00 – Morning Mysore Practice
10:00 – 11:00 – Breakfast
11:00 – 16:00 – Free Time/ activities
16:00 – 18:30 – Theme: Ashtanga Yoga The Path and The Journey – Workshop: The Gateway Poses of Primary/Intermediate Series
18:30 – 19:30 – Dinner
THURSDAY October 5
8:00 – 10:00 – Morning Mysore Practice
10:00 – 11:00 – Breakfast
13:00 – 15:00 – Beach time
16:00-18:30 Theme: The Fire of Transformation – Tapas Workshop: Core Integrity
18:30 – 19:30 – Dinner
FRIDAY October 6
8:00 – 10:00 – Morning Mysore Practice
10:00 – 11:00 – Breakfast
13:00 – 15:00 Group biking
16:00-18:30 Theme: The Fire of Transformation – Tapas Workshop: Core Integrity
18:30 – 19:30 – Dinner
SATURDAY October 7
8:00 – 10:00 – Mysore Primary session
9:00 – 10:00 – Breakfast
13:00 – 20:00 Last day trip and dinner night out
SUNDAY October 8
9:00 – 10:00 – Breakfast
11:00 – Goodbye/Check out
"Most definitely, my personal practice influences how I teach. I'm not sure if there is any other way. The important part of teaching is doing whatever it is you ask of your students. How is it possible to expect students to practice regularly if I am not doing such myself?
Leading by example is important. On the other hand, I have recognised that immersing myself in the practice of yoga is rather easy versus many of my students who are balancing numerous things. I have students with demanding jobs, multiple children, physical limitations, and/or other stressors. Whereas I acknowledge not only is it easier for me to carve out time to practice daily, I teach it, have time for study, have made multiple trips to Mysore, India and don't have children of my own.
My goal is to do my best to create a space for people to integrate the practice into their lives in any way they can. Acceptance for where every individual is in their development is very important in how I facilitate a space for learning the practice."
LARUGA GLASER
When we are happy and balanced, our body is able to properly digest food, maintain relationships, balance our environment and handle stress.
Food is the primary source of Prana, the life force energy.
When trying to lead a healthier lifestyle, studies have shown that food is just as important as exercise.
That's why on all retreats we ensure tasty, nutritious, organic meals to revitalise the body, balance the mind and support you in your wellness journey.

We source food locally.
We enjoy seasonal produce.
We like food as pranic as possible.
We savour our homemade granola.
We relish healthy cakes and cookies.
We drink local herbal teas.
We go for smoothies and shakes.
We snack on dry fruits and bars.
We create light lunches and dinners.
We delight in tea, dips, and nibs.
We covet a cup of good quality coffee.
I fell in love with Italian cuisine in 1987 when I got my first summer job in Florence as a private chef for countess Emo. It was simple cooking for the teenage me, and the excitement was major. I decided to attend University in the country of gastronomy and graduated in literature and languages.
Of course, when I wasn't studying English literature, I was in the kitchen enhancing my natural Italian cooking skills.
Following my passion for food, I founded a catering company, mainly for film production teams in Croatia, preparing meals for hungry actors and crew, like on the Game of Thrones.
Working for the Makronova Association, I learnt about healthy living and embraced it. This started my yoga practice, and I fell in love with yoga on and off the mat.
Yoga Hrvatska brings together my passion for Dalmatia, my inherent desire for healthy food and living and my devotion to yoga practice.
YOUR UNIQUE RETREAT ACCOMMODATION
Superb houses on the south of Brač island
HOUSE MALA
Artifacts sourced from around the world make for a unique holiday home with rustic-chic decor.  These eclectic treasures bring an individual charm to the property. Mala has 4 double or twin rooms.
HOUSE AKUNA
Villa Akuna is the main retreat villa sitting on the Adriatic Sea just close to Mala Vila.
Offering 10+1 twin beds, 7 bathrooms, 2 kitchens, practice space for 20 mats, infrared sauna, jacuzzi, outdoor bathroom, cellar, and pizza oven.
All the rooms have twin beds with high thread count bedlinen, a super selection of pillows and of course, huge bath sheets in the bathrooms. The direct sea view from each bedroom is spectacular. Meticulous care is applied in all details. The direct sea view from each bedroom is spectacular.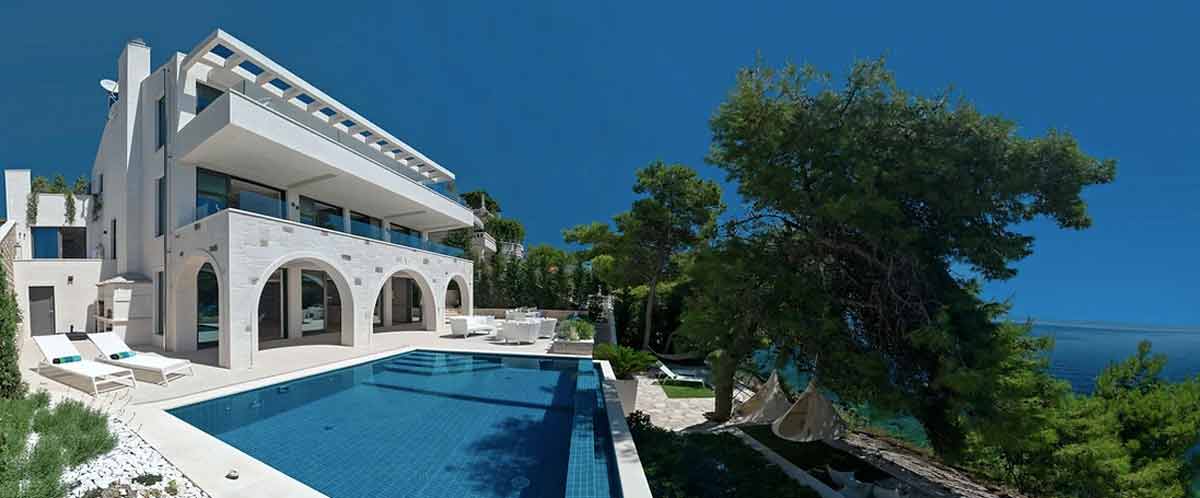 THE RETREAT PRICE INCLUDES:
8 days / 7 nights accommodation at Villa
All yoga routines and practice (12 h morning + 15h workshop)
Daily inspired wholesome local healthy brunch and a light dinner prepared by experienced retreat chef
The group trip together on the island
THE RETREAT PRICE DOES NOT INCLUDE:
Transfers to and from island
Meals and drinks not included in the program
Any personal trips, rents, or activities
Daily Mysore practice, except for Led class on designated days, beginning with seated meditation and silence.
Afternoon workshops with more attention to the various experience levels
Vila's privacy is immersed in the cricket sound to recharge and unwind. A place to escape.
Transform and heal in the vibes of nature: sea breeze, sun, cleanest sea and air.
Relax poolside and enjoy biking, hiking, sunbath, reading, swim, and all sorts of sea sports.
Discover the beautiful, rich Brač culture & nature.
There is a 600€ non-refundable deposit required to secure your space.
The retreat must be paid in full 65 days before the start date.
Best is if you have minimum 6 months of practice
Massages, personal taxi and boat transfers, other outings cost are not included in the price
Zagreb International Airport.  Distance to Brač island, 300km car distance + an hour ferry crossing
Split International Airport. Distance to Brač island + an hour ferry crossing
Split – Brač Ferry 

 

(link here) 
Split – Brač Catamaran  Info +385 (0) 60 325 523
For More Information
and Booking