When:
June 17, 2023 @ 3:16 pm – June 26, 2023 @ 4:16 pm
2023-06-17T15:16:00-04:00
2023-06-26T16:16:00-04:00
Where:
BINDU Yoga & Healing Centre

Contact:
BINDU Yoga & Healing Centre
+599 7902025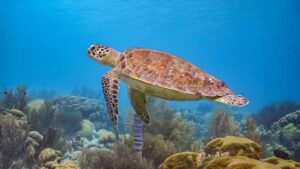 Ashtanga Yoga Retreat
Bonaire, Caribbean Islands
17 – 24/26 June 2023
---
The week long retreat will be a balanced blend of Morning Mysore Style practice, where students will be guided individually and Ashtanga specific workshops. For the Mysore practice guests are split into two groups of beginners and intermediate students so they can enjoy a more targeted guidance from Laruga. Beginners are becoming familiar with the specifics of the Ashtanga Primary series, while intermediate and more advanced students are expertly guided throughout their practice.
In the afternoon workshops Laruga helps you dive deeper into the foundations of the Ashtanga yoga practice and the yoga philosophy followed by group discussion. By the end of the week, you will have a greater grounding in all aspects of Ashtanga and leave the retreat recharged & maintaining the gift of yoga.
​All practices are open to all levels from beginners to more advanced yogis.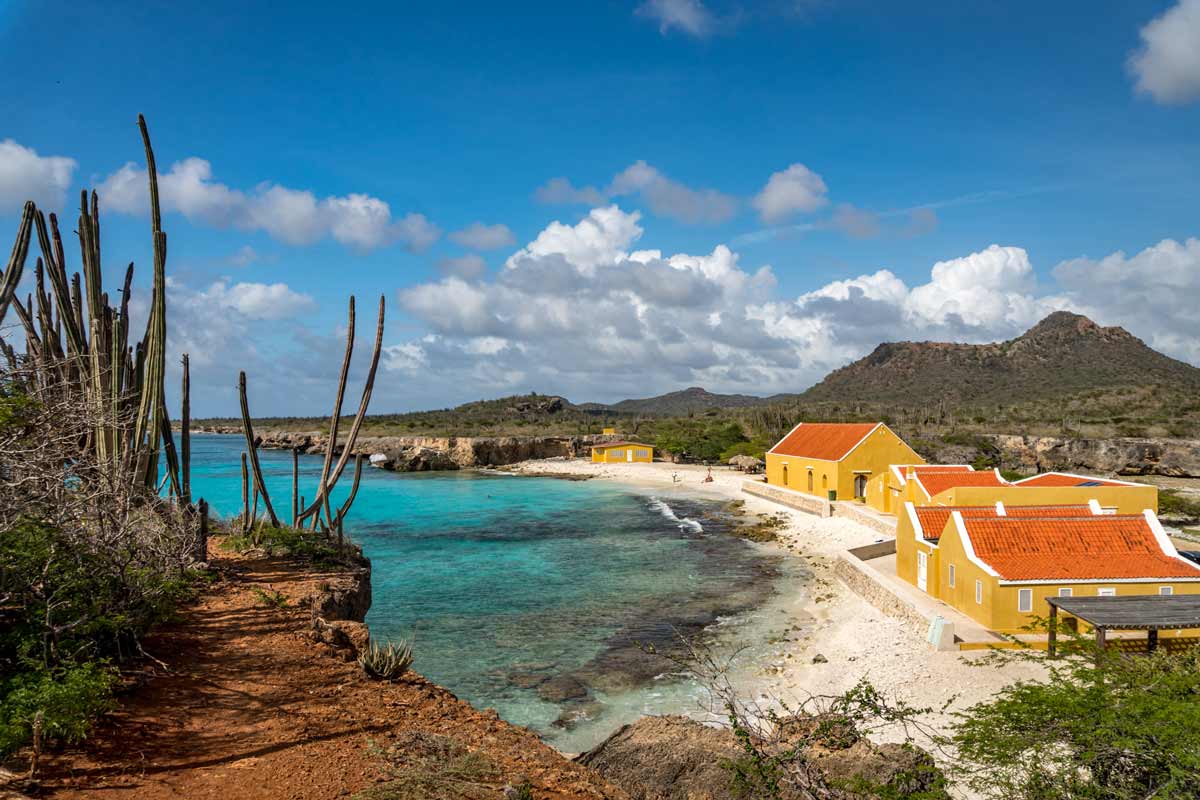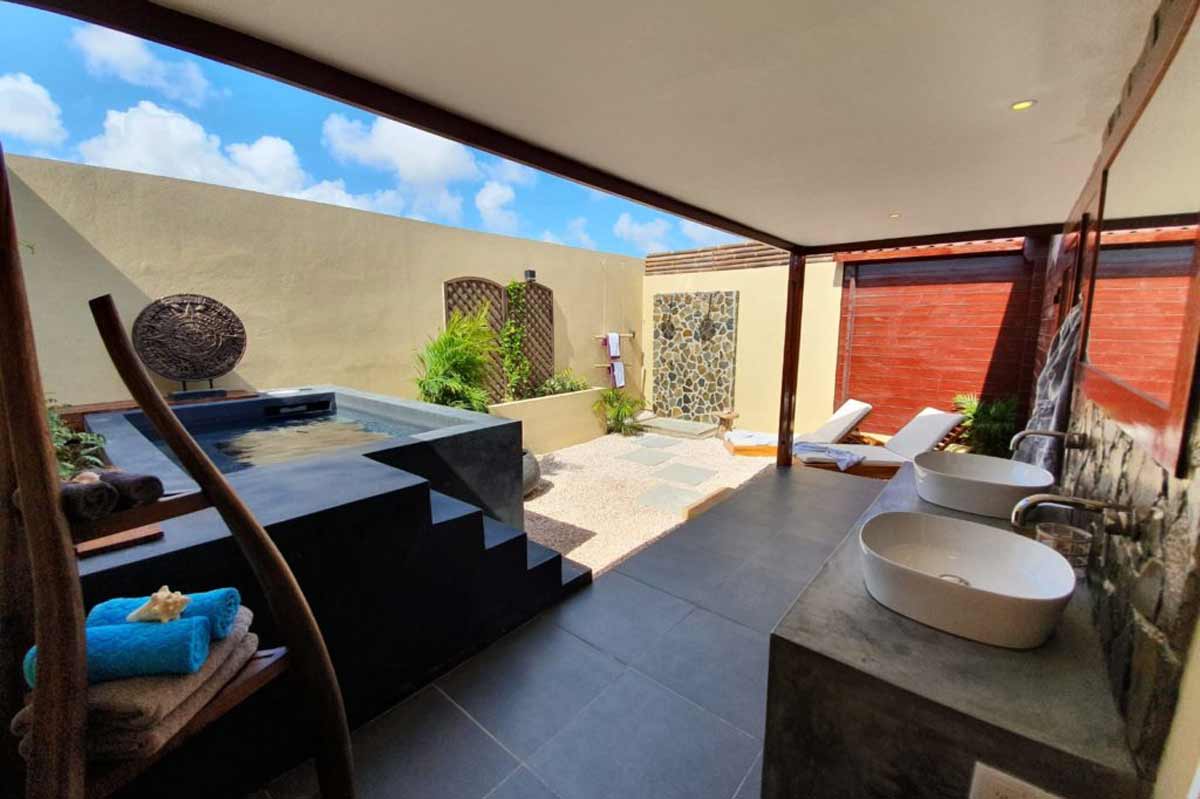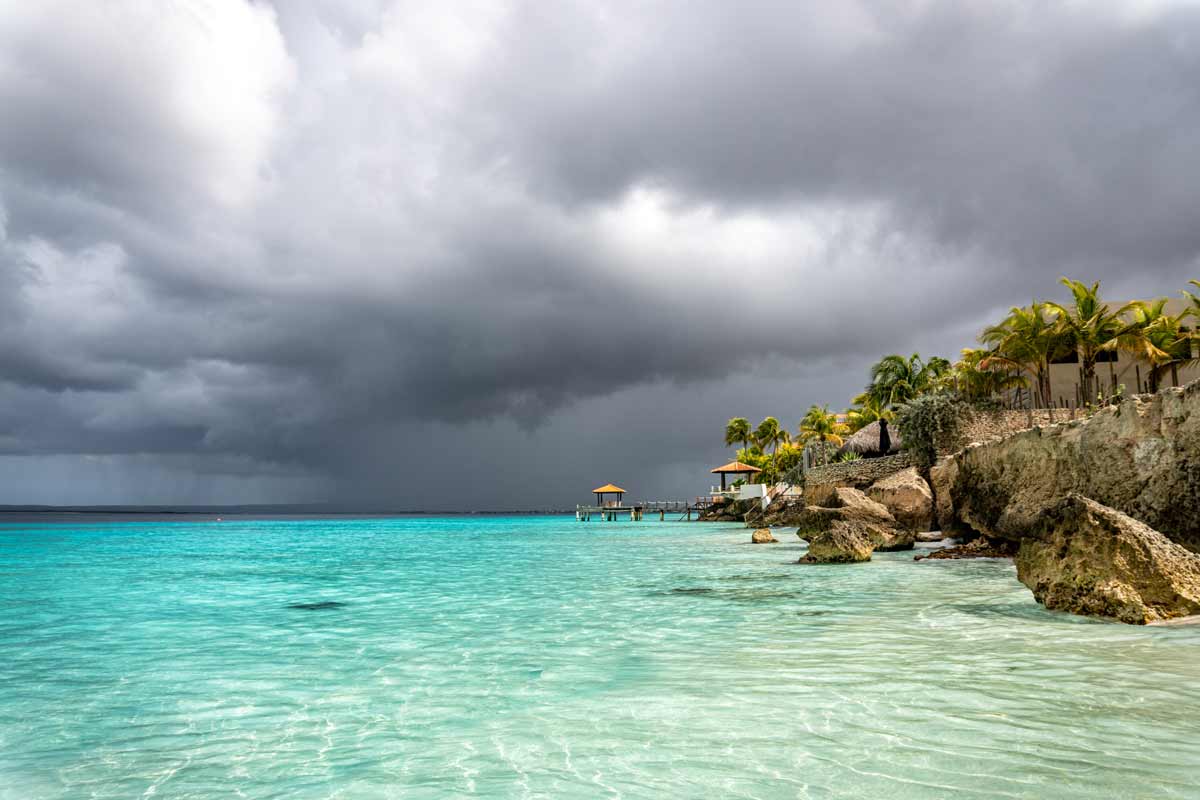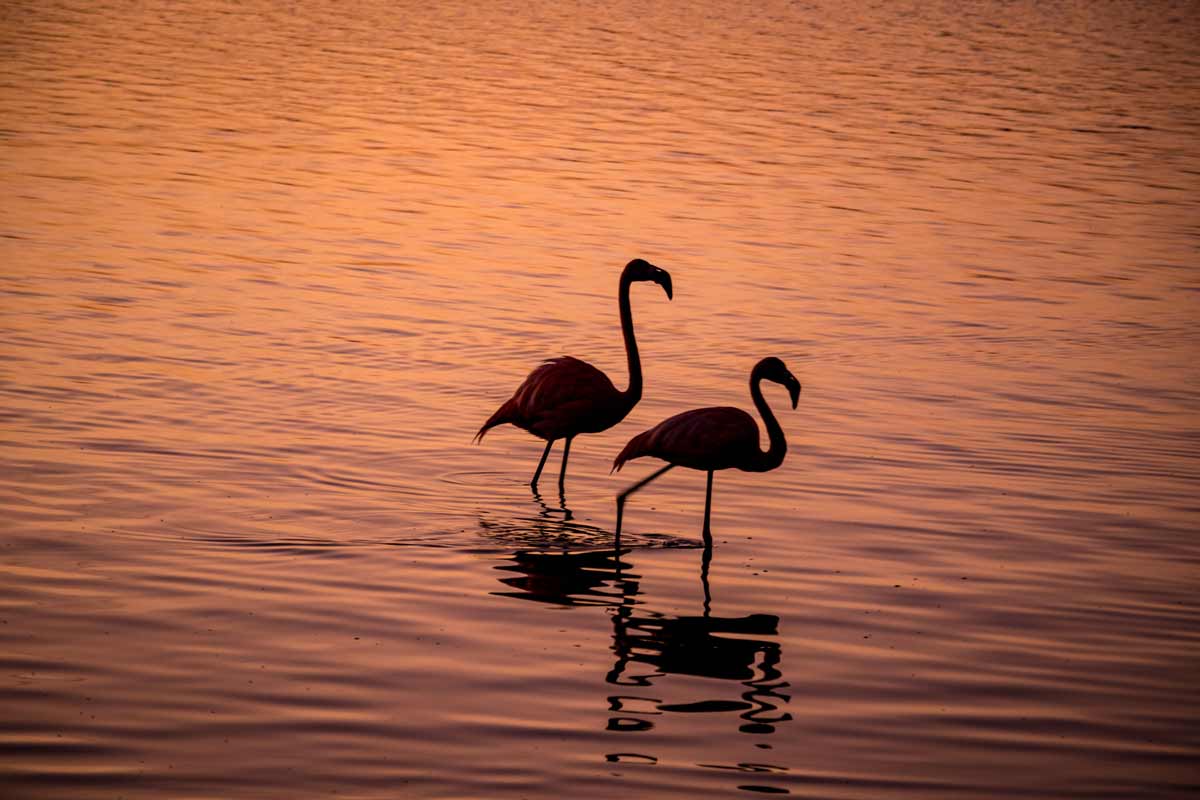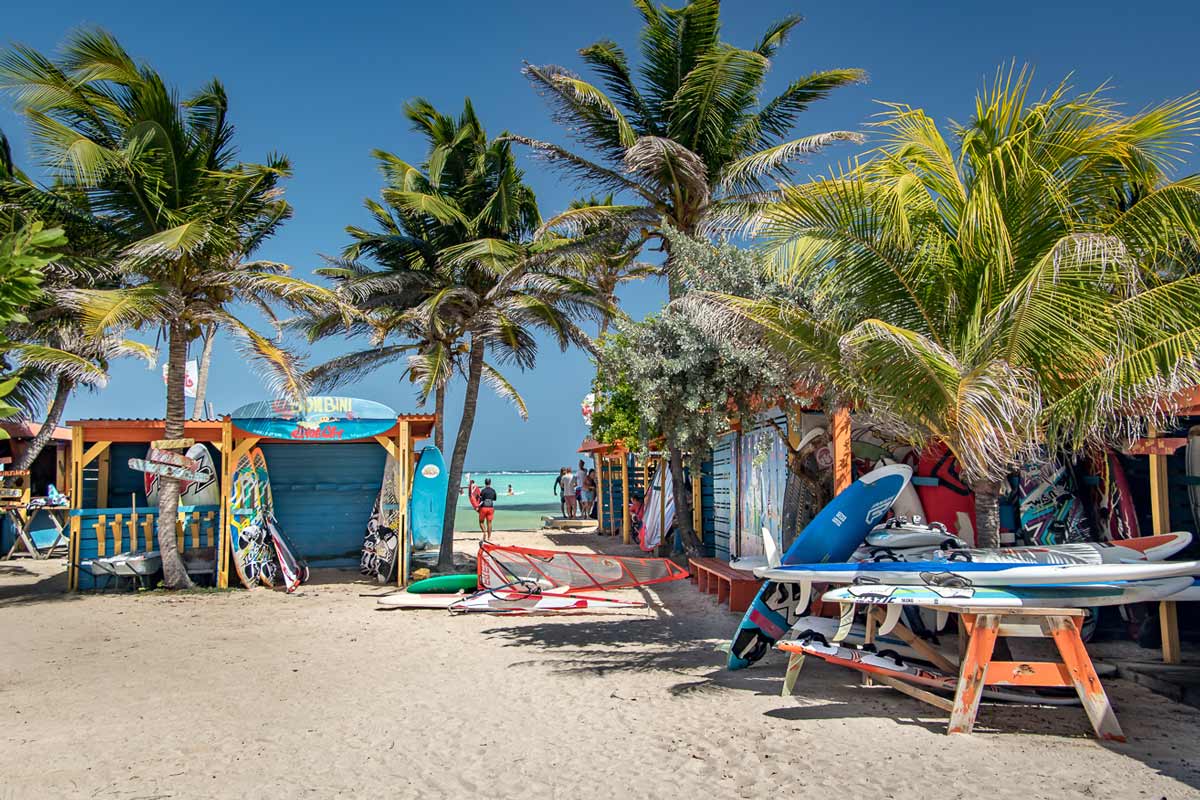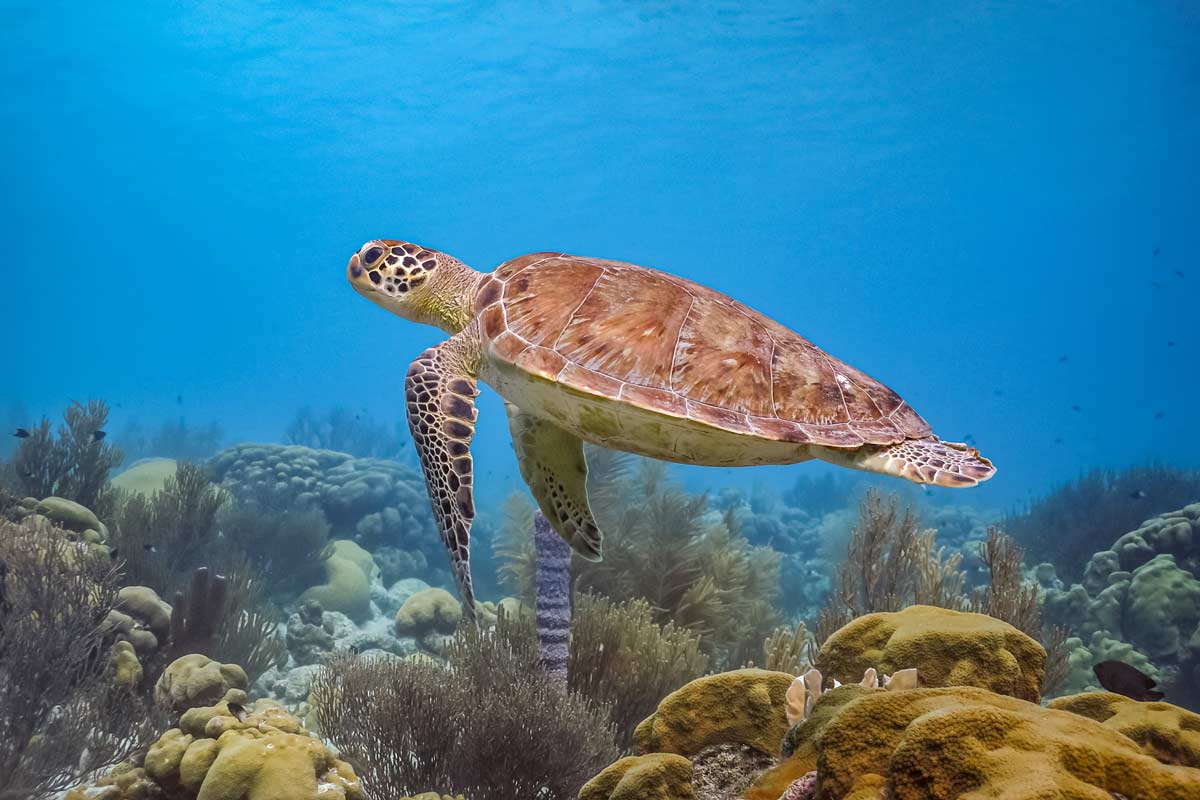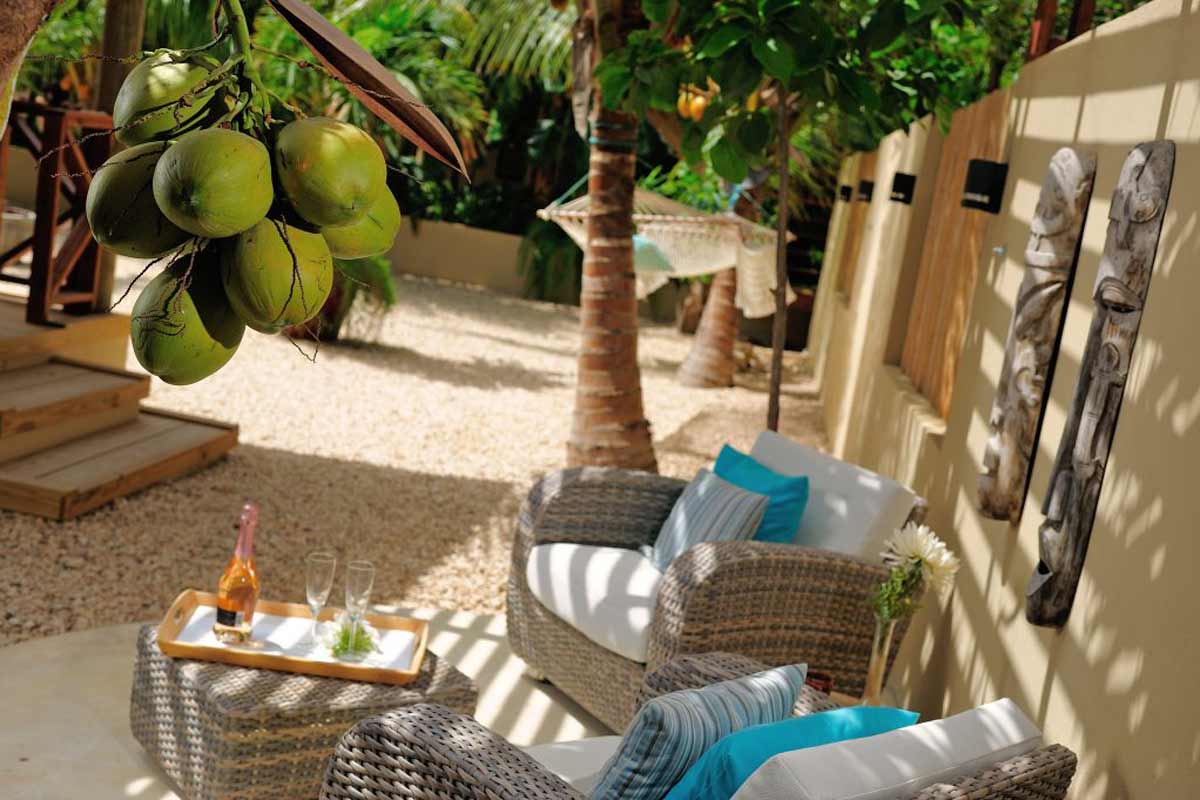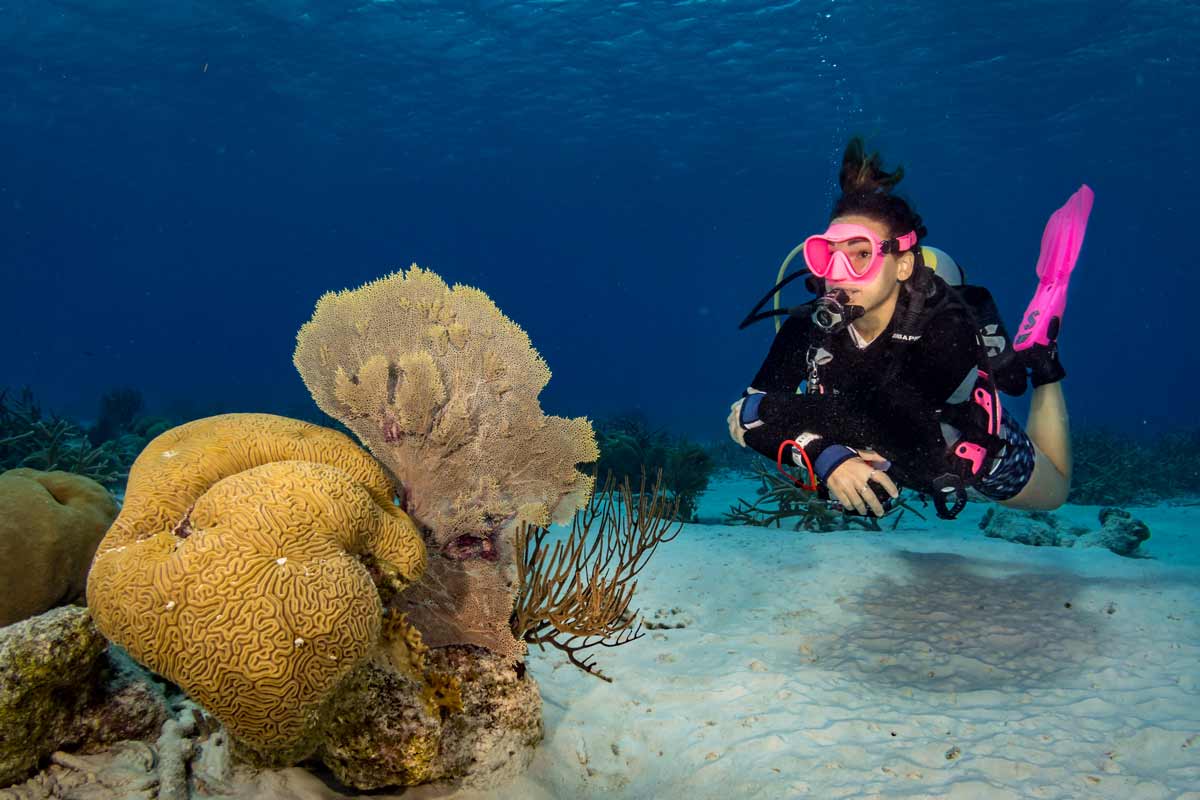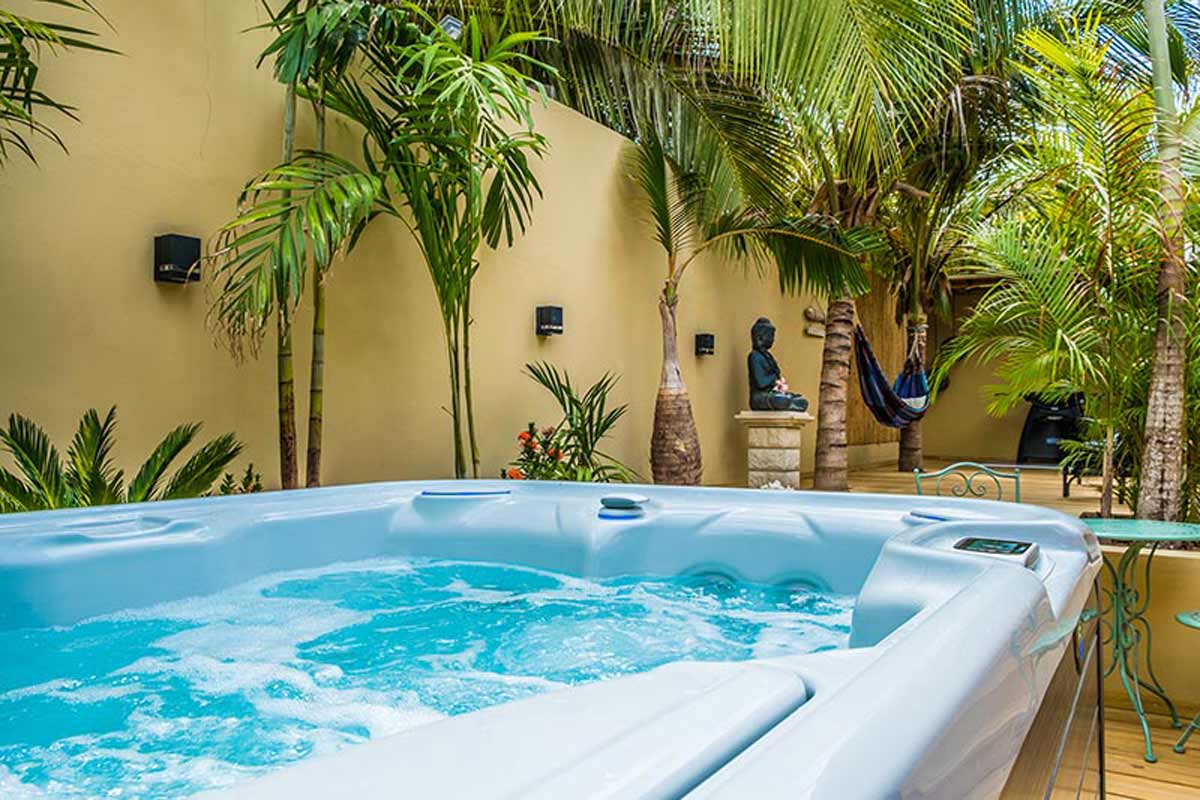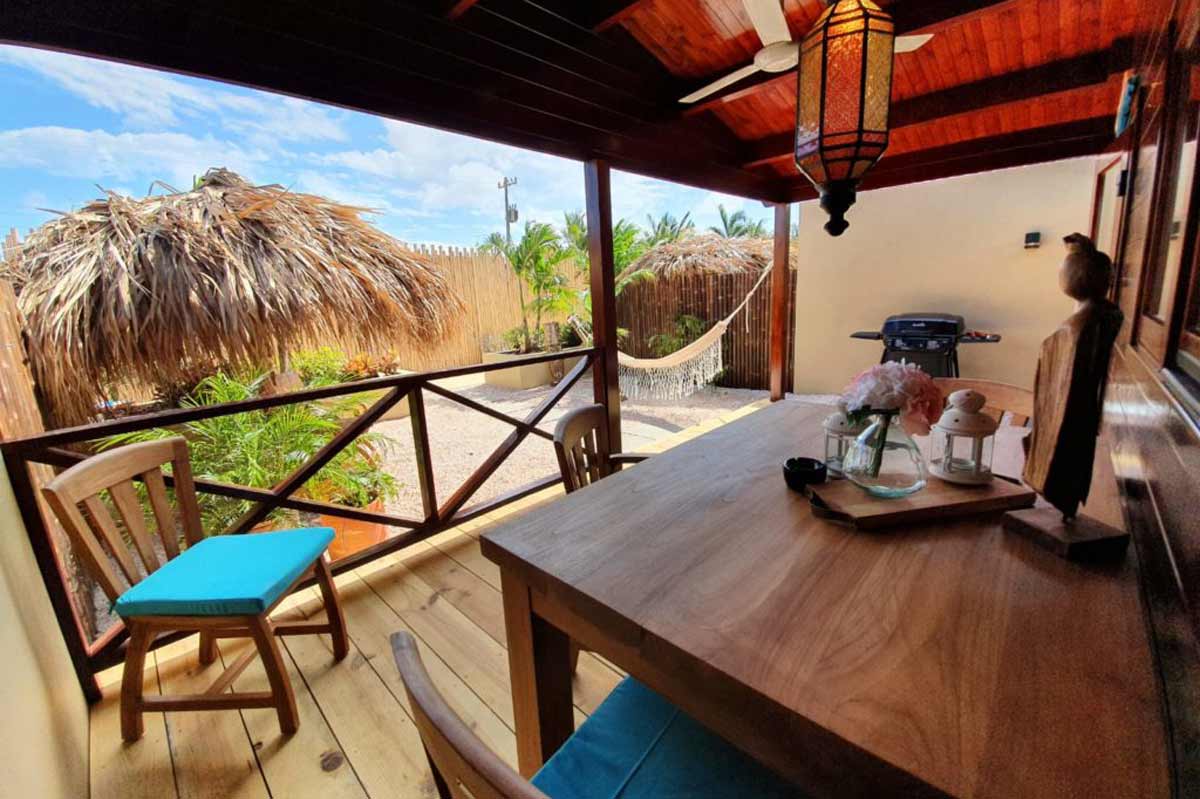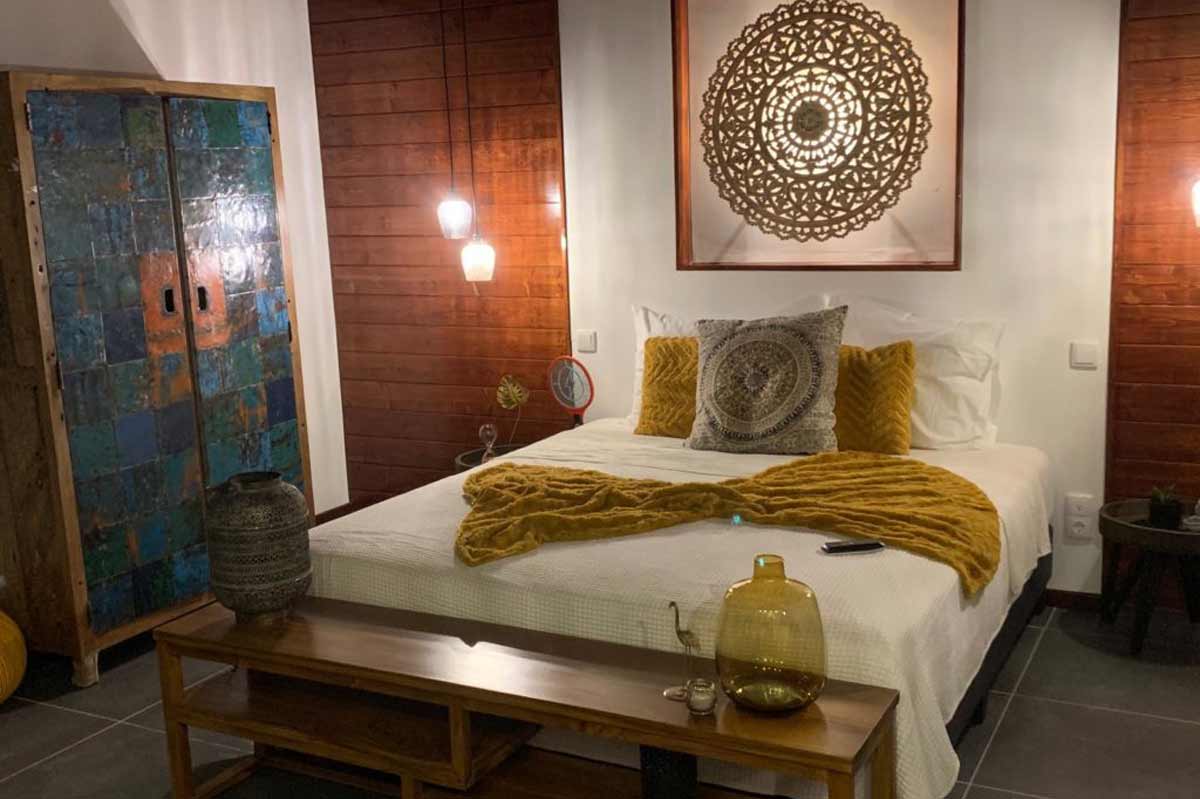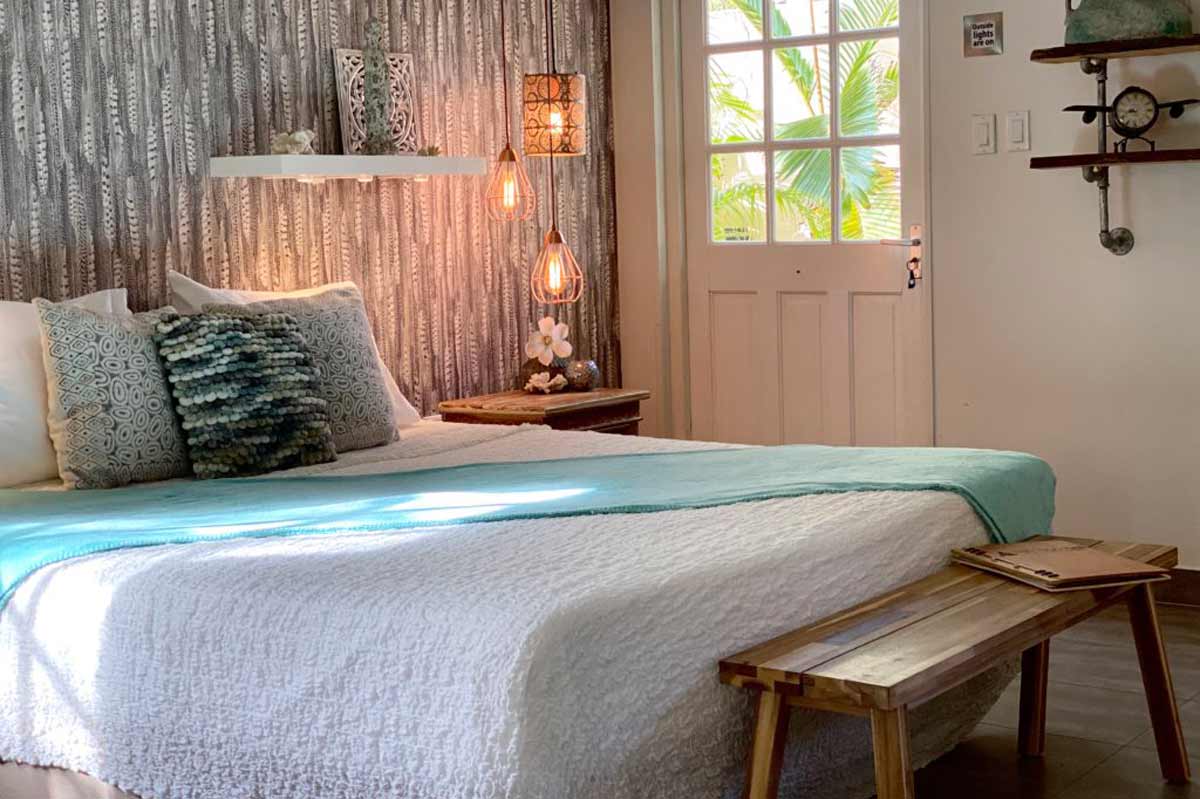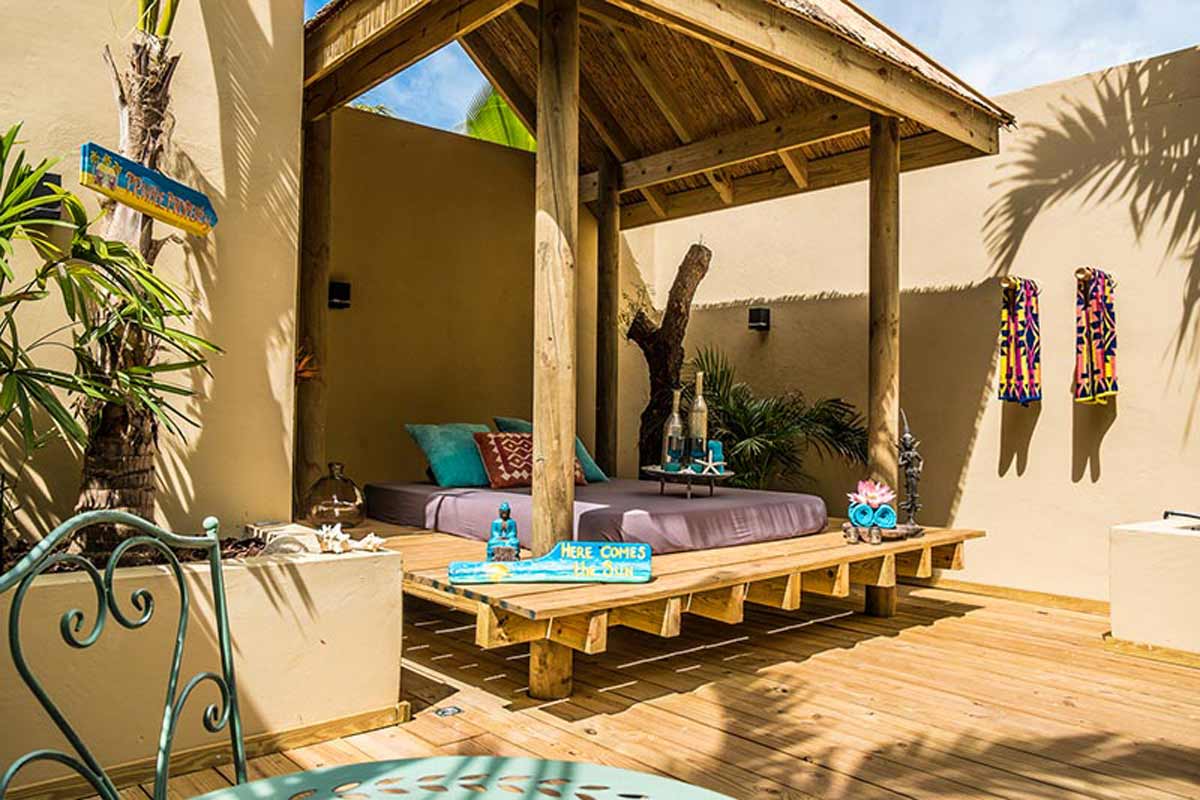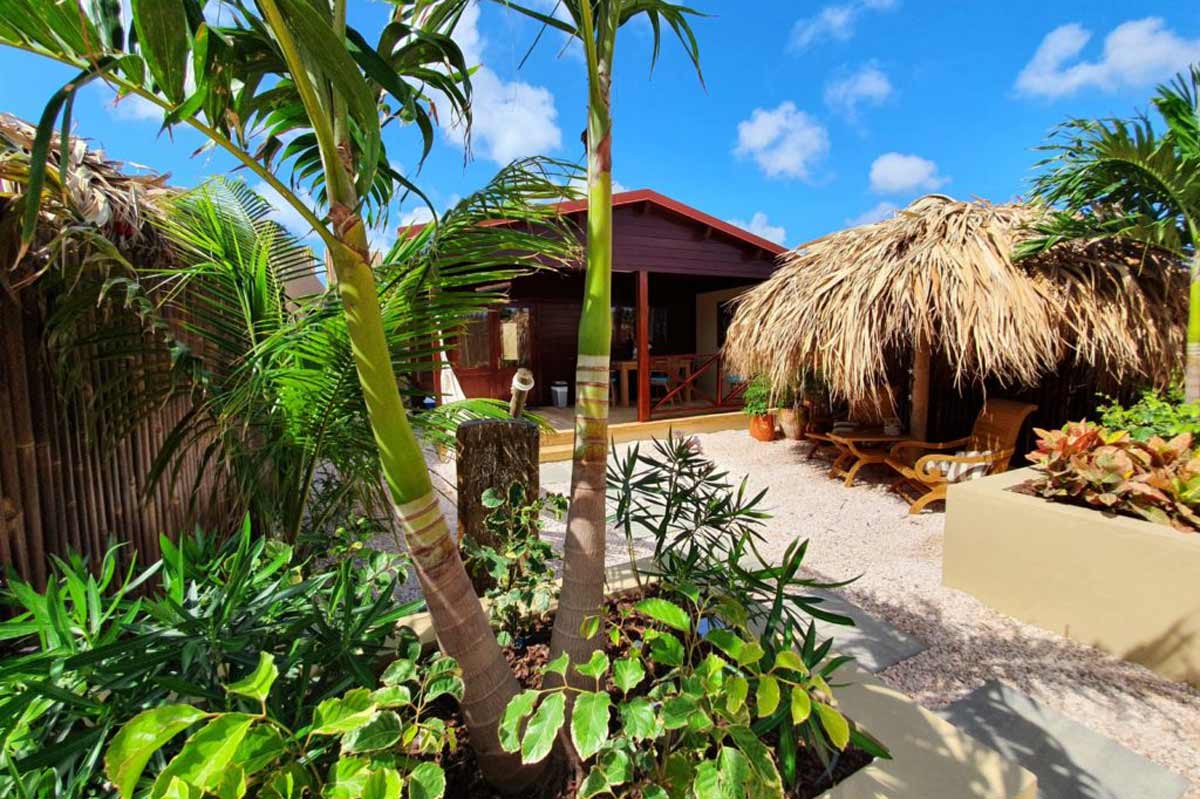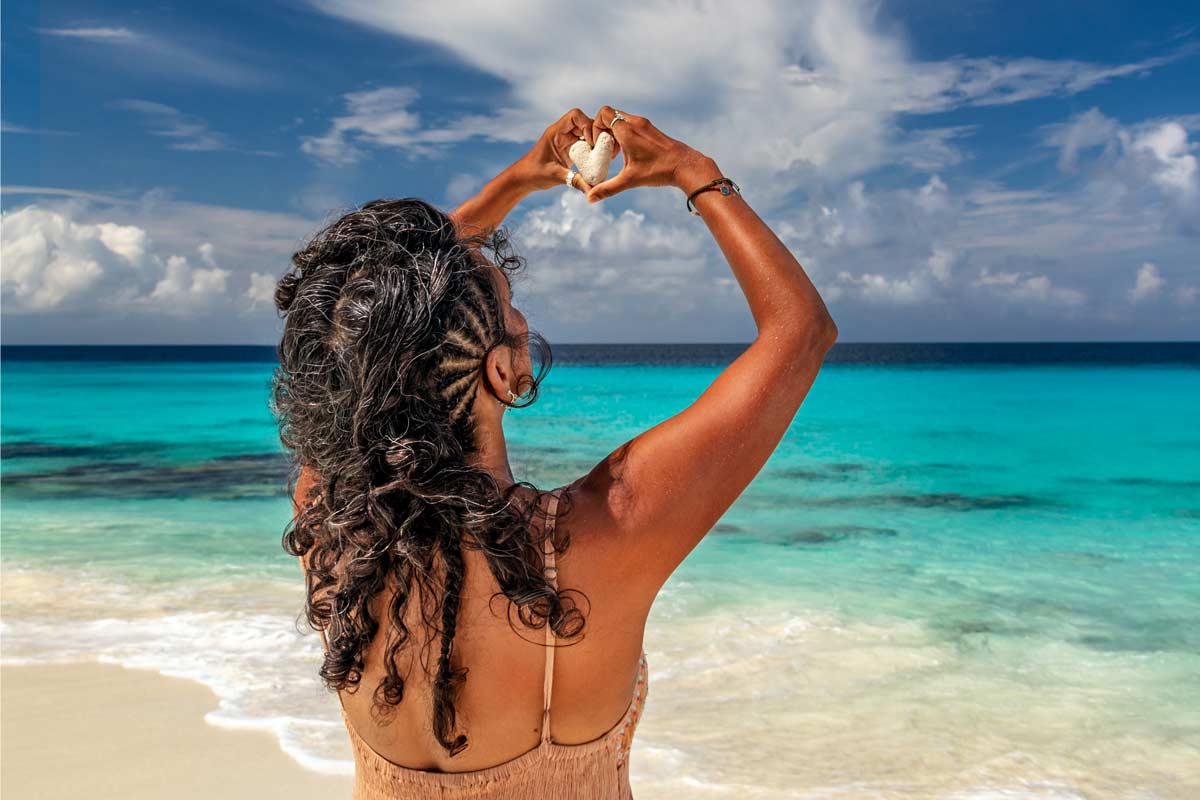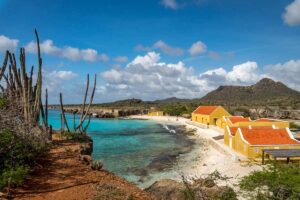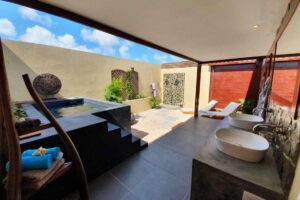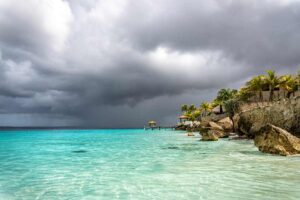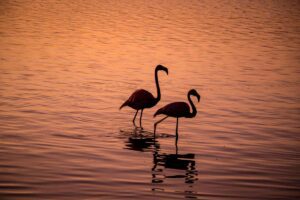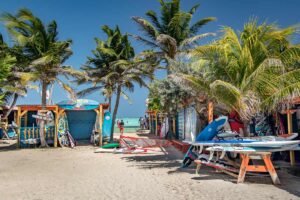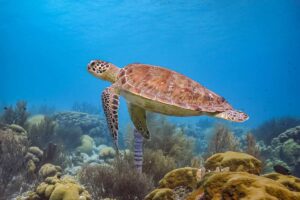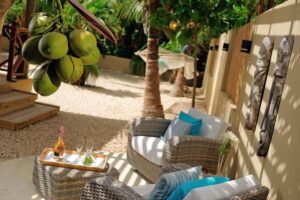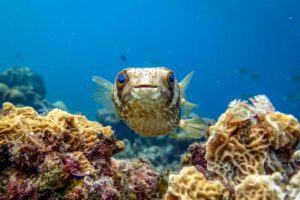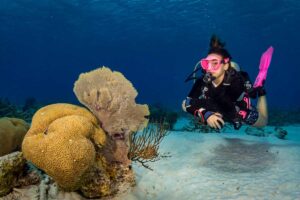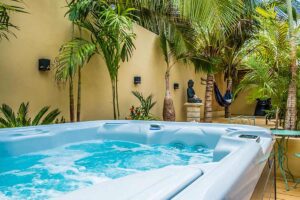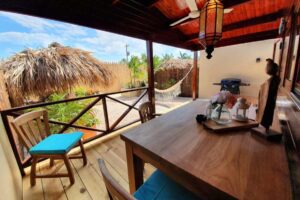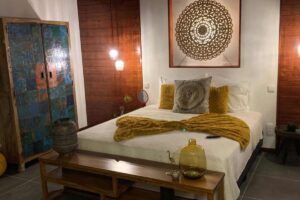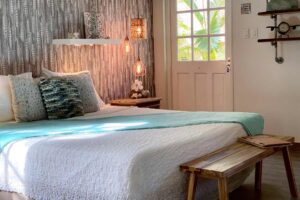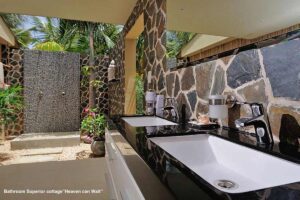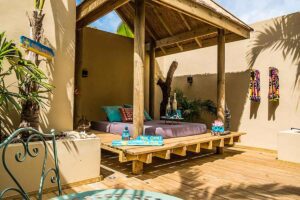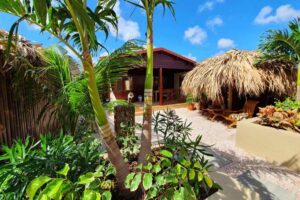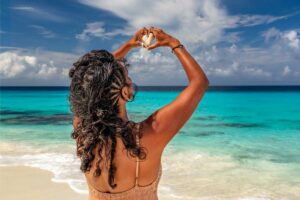 Saturday*
Arrival and settling in to your accommodation
​
Sunday*
8:30 am Breakfast and welcome
Free time to rest, explore or wellness treatments
Monday-Friday*
6:00 am/7:30 am Mysore practice
10:00 am Brunch
Free time to rest, explore or wellness treatments
Mon/Tue/Thu 4:00 pm Workshop
6:30 pm group dinner (not included)
​
Saturday*
7:30 am Primary Led class
10:00 am Brunch
​
Sunday (9 day package only)
Breakfast
Full day unlimited access to Yoga Festival
​
Monday (9 day package only)
6:00 am 7:30 am Optional Mysore with Tara Ubachs
10:00 am Brunch
Stay in intimate boutique resort Bamboo Bonaire that offers luxurious private cottages in a tropical, romantic setting with a personal touch. On the resort you will find a salt water lounge pool and spa massage facilities. Gas fired BBQ grills and comfortable lounge seats and hammocks are distributed amongst the beautiful tropical garden with lots of flora. The cottages are tasteful decorated each with a private porch, and some rooms include a garden with luxurious jacuzzi, spa pool and or outdoor shower.
Every morning after practice a nutritious vegetarian/vegan brunch awaits you mostly from local produce, home-made by local chefs. Enjoy warm moringa bread fresh from the oven, scented herb teas from the garden, eggs or no eggs, fresh local fruits. Upon request we cater for allergies as well.
Dinners are not included in order to offer you a chance to experience the exquisite cuisine Bonaire has to offer.Very often on ocean front locations where you can enjoy the amazing sunsets. You can join the group for organised dinners or opt to stay in your cottage and prepare your own meal in your fully equipped kitchen. a group Barbecue can also be organized.
This retreat takes place during the first Yoga & Wellness Week. Bonaire's finest healing and wellness providers offer a diverse range of packages specifically designed to cater for the retreating yogi's well-being. Choose a package from the following themes to add to your retreat experience:
Rejuvenate
Relax
Heal
Explore
At the end of Bonaire first Yoga and wellness week there'll be a Yoga festival day on one of the sandy beaches. You can enjoy different yoga classes, workshops, lectures taught by local and international teachers. wind down during a wellness session on the beach overlooking the crystal clear waters, eat at one of the local food trucks and do some lifestyle shopping on the market.
​​Tickets for this one day festival is included in the 9 day retreat package.
7 nights package
Deluxe cottage
$ 1849 pp Shared
$ 2585 pp Single
 Deluxe Plus cottage
$ 1958 pp Shared
$ 2801 pp Single
 Superior cottage with
Jacuzzi or plunge pool $ 2209 pp Shared
$ 3305 pp Single
9 nights incl Yogafestival
Deluxe cottage
$ 2259 pp Shared
$ 3209 pp Single
​Deluxe Plus cottage
$ 2402 pp Shared
$ 3487 pp Single
Superior cottage with Jacuzzi or plunge pool
$ 2727 pp Shared
$ 4136 pp Single
7/9 nights accommodation in luxury cottage
Healthy conscious brunches
1 Ashtanga Led Class by Laruga
5 Mysore Ashtanga sessions with Laruga
3 evening workshops
Airport transfers
Transfers to and from the shala
welcome gift package
All day Yoga Festival ticket (9 day package)
Return flights to Bonaire (direct flights from Amsterdam, Miami, New ark, Atlanta, Medellin, Curacao, Aruba)
Lunch and Dinners
Wellness/massage treatments
Optional excursions & activities
Tourist tax $75 pp upon arrival at airport
Stinapa Nature fee $45 includes entrance to national Park
Independent transportation on the island (we're happy to assist)
For More Information
and Booking
For Further Information on the Location